Things are a bit sketchy right now. I'm sitting in a hotel room in Manizales, Colombia looking for the safest route to Ecuador. There are protesters blocking the Pan-American highway and there have even been reports of violence and a few deaths. I'm not sure how real the danger is, but I'm taking no chances. All of this is happening in the southern part of Colombia, down by Pasto, but that's exactly where I need to go to make it to Ecuador.
The Situation
If you're not familiar with the current state of Colombia let me bring you up to speed. Tens of thousands of rural agricultural workers are on strike to force the Colmbian government to improve conditions in rural areas of the country. This has been sparked by the deaths of over 100 children this year.
During a similar uprising in 2013, more than a dozen protesters were killed while hundreds were injured or jailed.

To end the uprising, the administration of President Juan Manuel Santos promised economic incentives for the impoverished countryside, but the protesters have said that three years later the government only fulfilled 10% of its promises. – Colombia Reports
Following the 2013 strike the government changed the laws, and now obstruction of public traffic is illegal. This is one of the most powerful forms of protest because it shuts trade and commerce – the lifeline of any country. This economic pressure is a huge incentive for the government to take action.
That means that the farmers (and now truckers) are in direct violation of the federal laws. This has sparked the tension between the government and the protesters, protesters who are attempting to demonstrate peacefully. To get a full understanding of the current situation I suggest you read this article.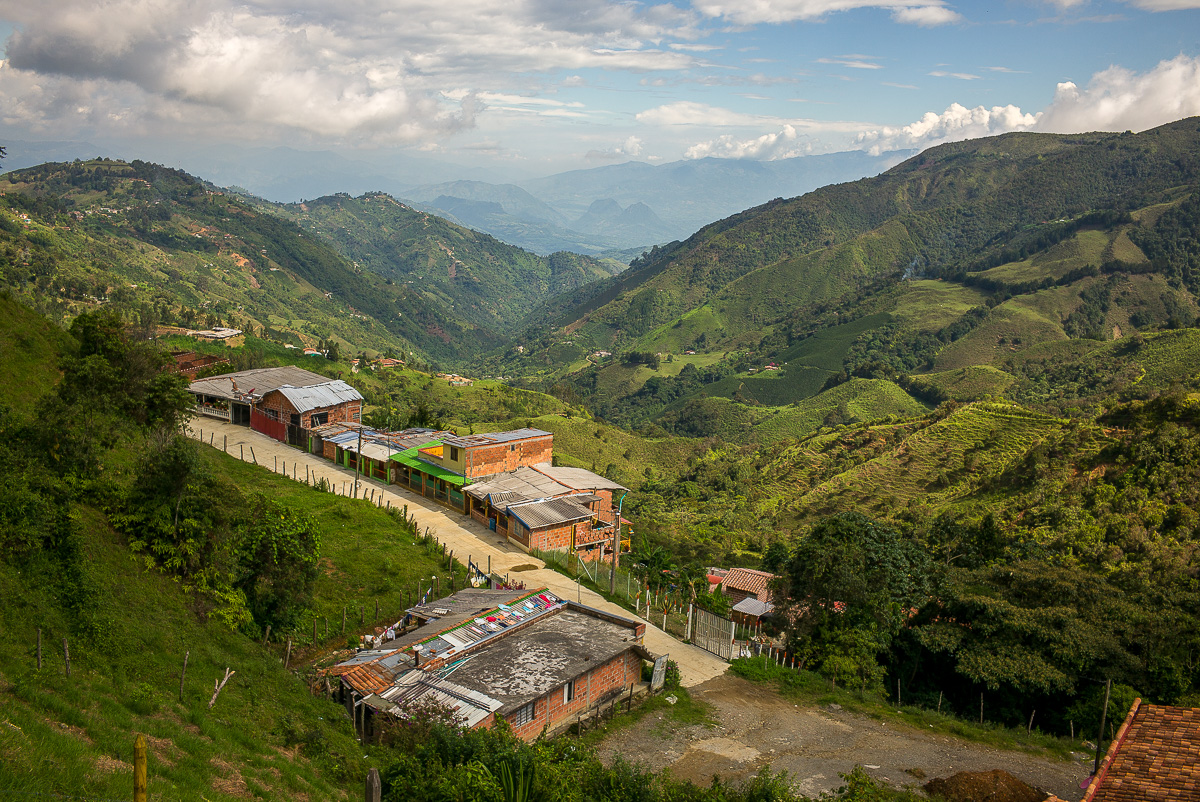 Road Closures
The bottom line is that the Pan-American highway remains closed and that means I am not able to continue to Ecuador. I could attempt to drive through the protests, but that's similar to crossing a picket line in the United States. It's just not a good idea.
Fortunately I have many friends from Colombia helping me out. I've been in contact with them, but the information they're giving me isn't exactly encouraging at the moment. The roads were opened for a few hours today, but then negotiations broke down.
The Plan
Tomorrow, I will be heading south to meet a new friend in Popayan. I've been talking to him via Facebook and WhatsApp. His name is Eduardo and he's agreed to help me negotiate the roads as I attempt to make my way to the Ecuadorian border.
Yesterday on my ride to Manizales I did encounter a gathering of about 1,000 protesters. They were all very peaceful and I had no issues. There were a few dozen riot police and they were also very calm. My hope is that this continues.
Stay tuned to see how the journey evolves. Some have suggested I exit at the port of Buenaventura and take a ship to Ecuador. Another option is to backtrack to Bogota and take a flight. We'll see what happens tomorrow.