Seeing New Things
Arriving in Quito felt a bit like coming home. Almost two years ago to the day my friend Lex and I landed in Quito, we planned on staying in Ecuador for three days and loved it so much we stayed for three months. We spent a lot of time in Quito, Mindo, Baños, the Galapagos Islands, and Guayaquil. As much as I'd love to visit all of those places again I've decided to explore a part of Ecuador I haven't seen yet, Cuenca – and if possible, El Cajas national park.
I don't plan on spending too much time in Ecuador this time around. I'm planning on being in Buenos Aires by late August. I really want to explore Northern Chile a bit and I plan to spend some time in Cusco with my niece. I'm also planning on doing some work in Lima and visiting Touratech while I'm there. All of this means that my time in Ecuador is limited. Because of this I decided that it was best if I only stayed in Quito for two nights.
Friends In Quito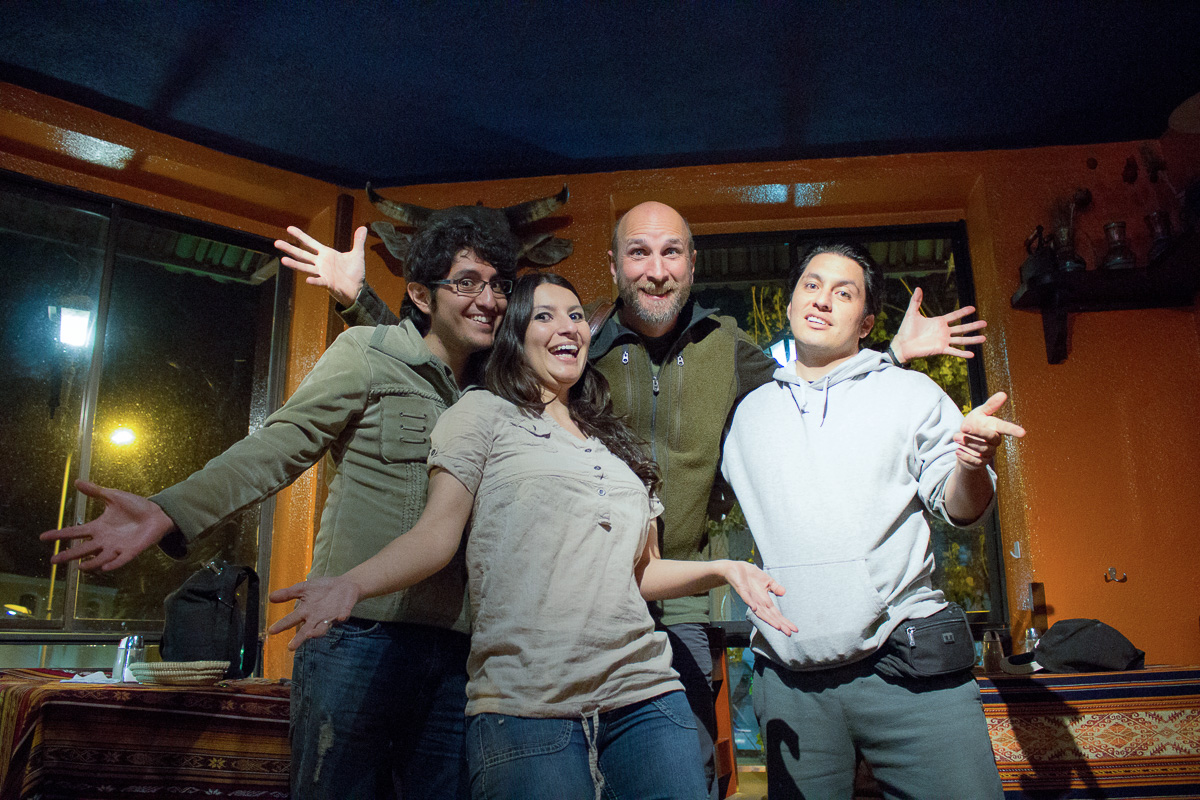 Although my visit to Quito was short I was able to connect with some friends. I met up with Diego, and the husband and wife duo; Sandy and Patricio. We met at my hotel and then walked to a "Mexican food" restaurant. I use quotes because although the food had Mexican names it was clearly not Mexican. There was no cheese or tomatoes (the foundation of any Mexican dish). Onions, peppers, lettuce, salsa… they were a no-show. Oh well. We did have a lot of fun and even found time to explore the neighborhood a bit.
Cotopaxi Is Shy
The following day I headed south toward Cuenca. I planned on taking some photos of Cotopaxi on the way down, but the weather didn't cooperate. It was overcast and gloomy, and the volcano was totally obscured by thick clouds. I considered stopping and waiting for a day or two for the clouds to part, but based on the forecasts it could have been many days. I was sad that I'd miss out on shooting such an amazing sight, and even more so, sad that I wouldn't see Cotopaxi on this visit to Ecuador. It's truly a breathtaking sight. But don't trust me, take a look at this photo, Cotopaxi with horse, by Simon Matzinger.

Oh Yeah, It's Winter
It's getting colder the farther I ride south. With the extreme heat in Central America and in Cartagena I'd forgotten that it's now winter south of the equator. When I left Quito it was a bit nippy, that makes sense – the city is 9,350 feet above sea level. But I'd forgotten about winter. As I pressed south the temperatures dropped, and by the time I was nearing Riobamba the mercury was just above 40. Luckily I have heated grips and a heated vest.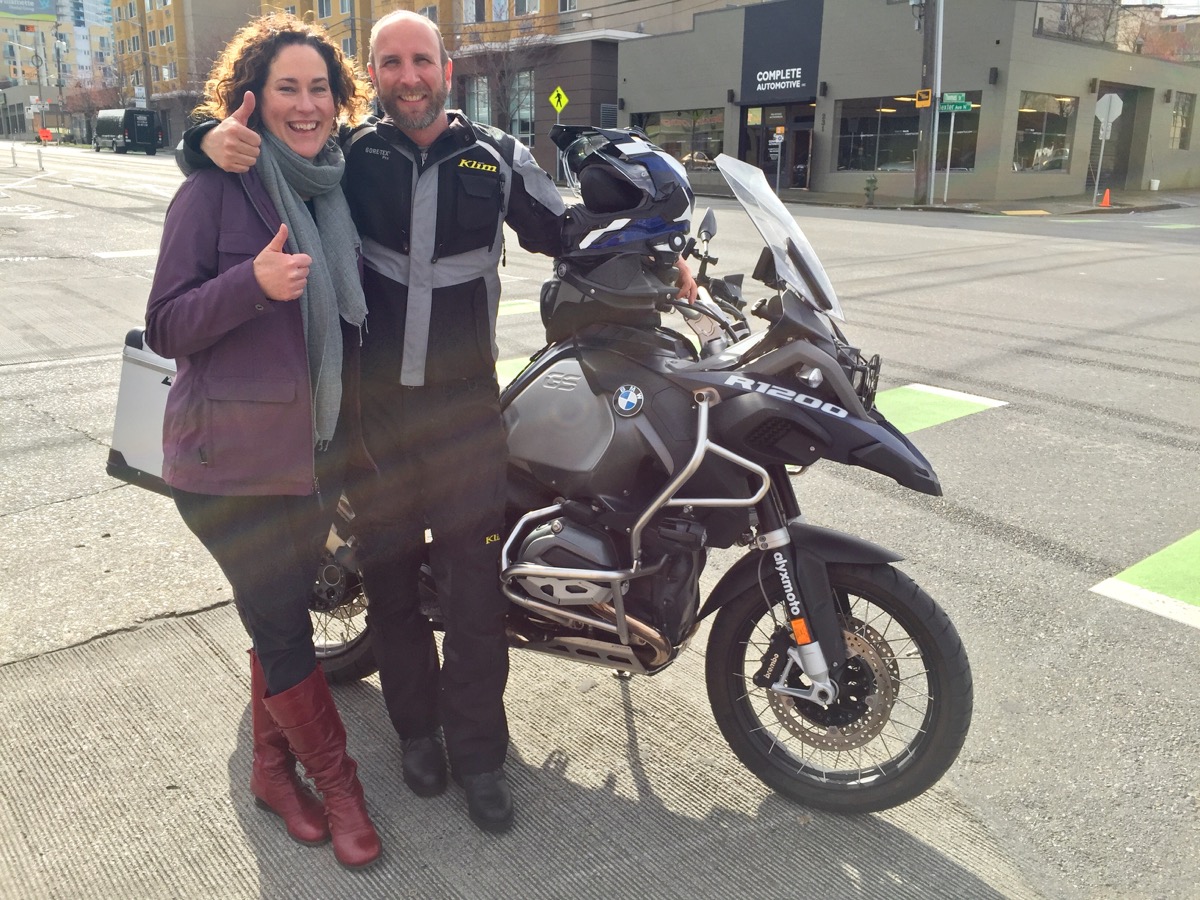 This was the first time I'd used my heated vest since my 3,000 mile test trip up to Seattle. On that trip the electric plug that connects the vest to my bike broke. I'd tried all kinds of fixes but nothing seemed to work. When I arrived in Seattle I told my friend Kenna Klosterman about freezing through the mountains. "I have a roll of tape that will fix that!" she exclaimed. Within a few minutes I'd repaired my vest and was able to ride in warmth the rest of the trip.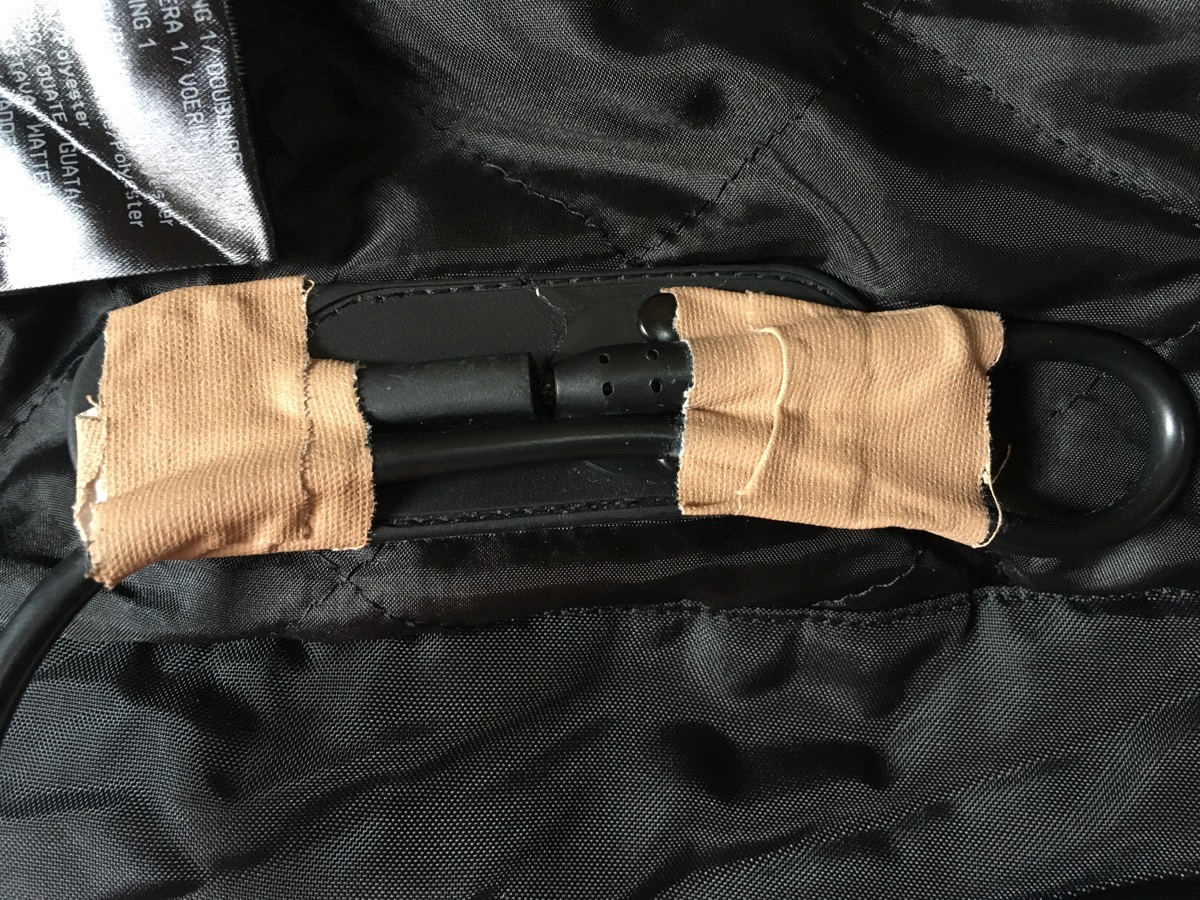 On the side of the Pan-American highway I opened my dry bag and inspected my vest. Everything seemed to be in working order, and true to form, Kenna's tape was still doing it's job. It's good to have friends who can help keep you warm, even if they are 6,000 miles away. Thanks Kenna!
The Road to Cuenca
I spent the night in Riobamba in a luxury suite. OK, maybe not luxury, but the instant coffee in the hotel cafe certainly warmed me up and the food was tasty. The sky was clear and the roads looked incredible. I departed Riobamba looking forward to seeing Cuenca in the early afternoon. It was mid-morning and the ride was only supposed to take about four hours.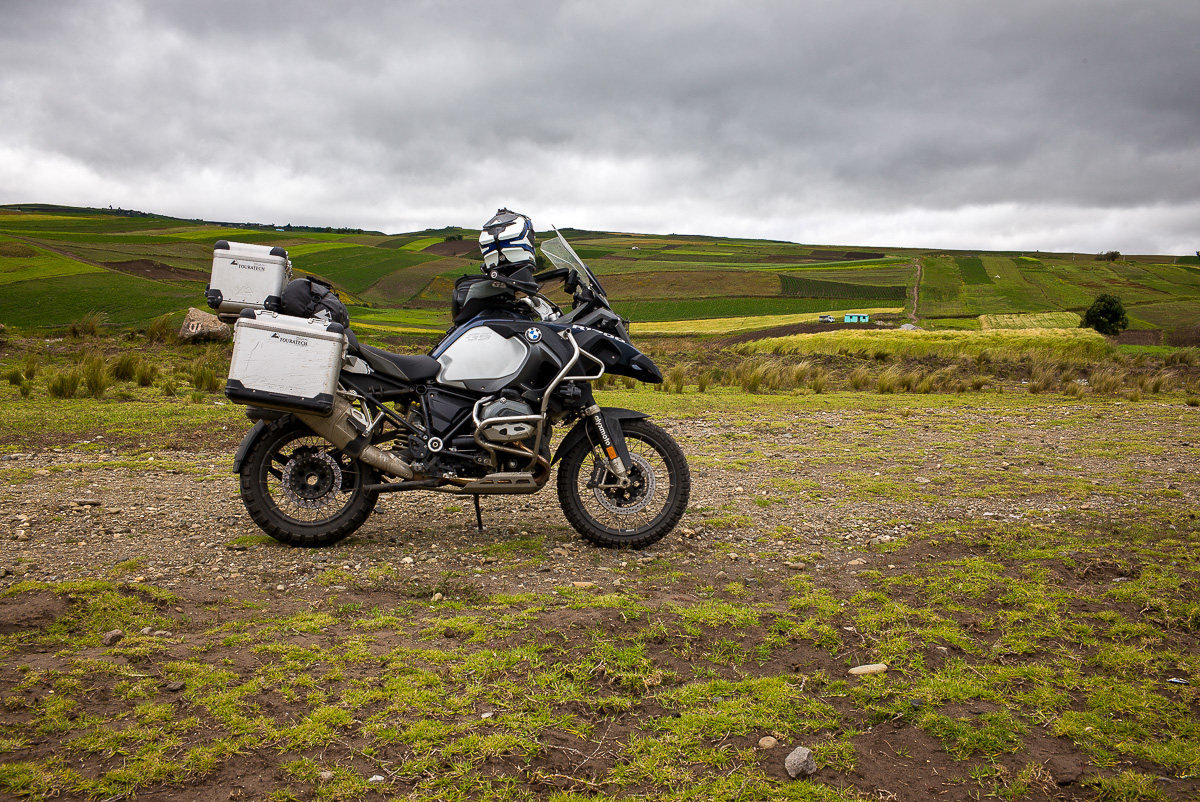 The first part of the ride was just beautiful. I stopped and took a few photos along the way, but there's just no substitute for the real thing. I would put the ride from Riobamba to Cuenca in my top 5 most beautiful rides of all time. The scenery was so spectacular that I found myself forgetting to watch the road, and on these roads that could be a fatal mistake. I decided to stop several times along the way just to enjoy the crisp air and take in the green fields and distant mountains.
GPS Errors
Garmin does not have maps for Ecuador. I didn't think this is a big issue because they didn't have maps for Central America either. In areas where there are no maps I usually resort to creating routes in Google Earth and then importing those routes to my Garmin Navigator V. This worked perfectly fine in Central America and kept me from getting lost on numerous occasions. Garmin does have the major roads for Ecuador, but they are miles off in terms of accuracy.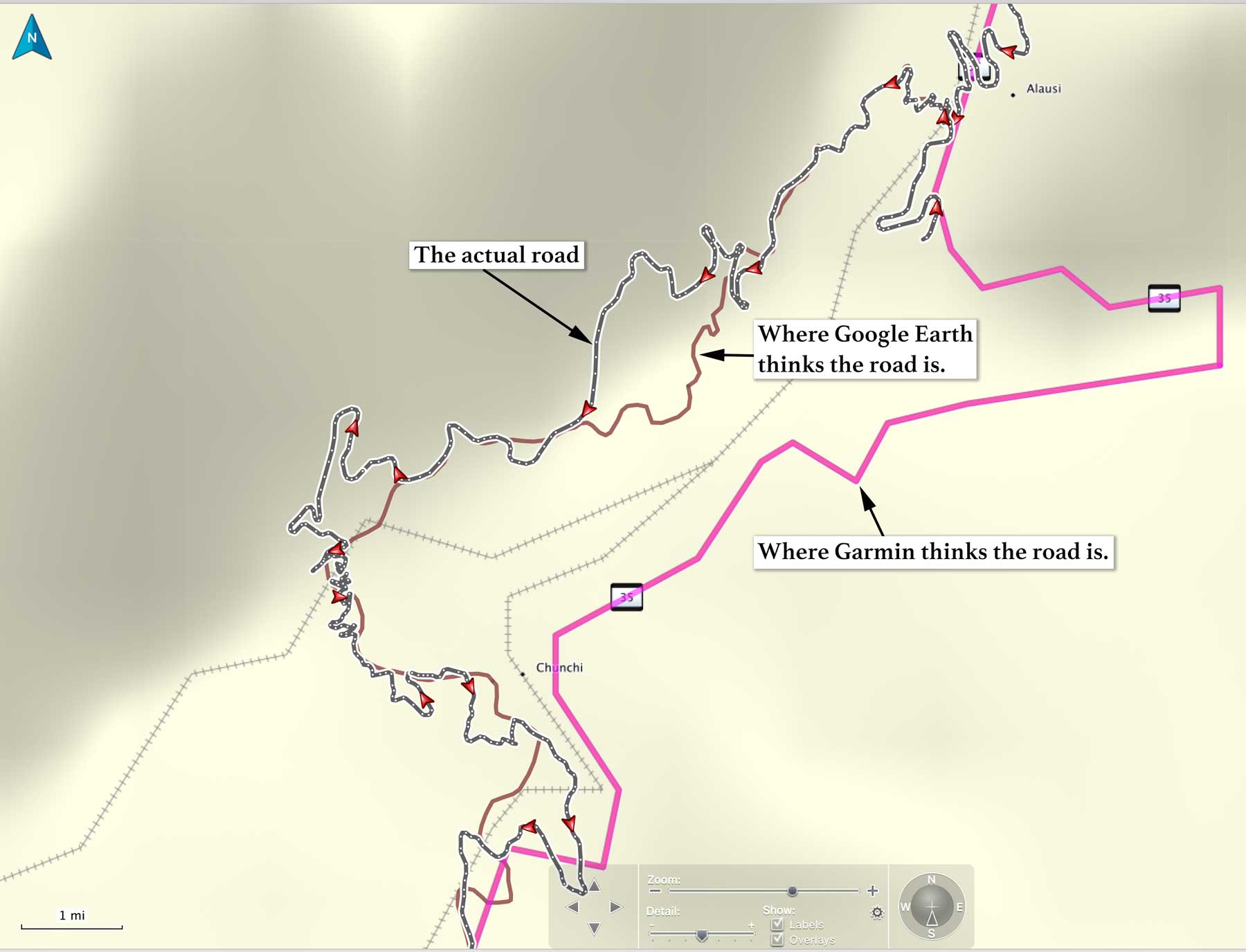 Riding farther south I noticed that the tracks I'd created in Google Earth weren't matching where the actual roads. On several occasions the Google Earth route was also miles from reality. This didn't cause me too many issues on the highway, there's really no other alternative – it's the road or a cliff or mountainside. But once I entered the smaller towns I would end up on dead end streets, going the wrong way down a one way street, or discovering that my route would lead me straight into a train or other certain death. I had to resort to using my compass, maps stored on my iPhone, and asking locals for directions. That cost me several hours of travel time and was extremely frustrating.
I've ordered a DeLorme inReach Explorer, mainly to stay in touch with family while I'm in Africa and to give me an SOS safety net. I'm hoping it will also serve as a better navigation system in areas where Google Earth and Garmin don't have accurate data. I won't see my new inReach until I get to Cusco, but I'm very optimistic for the possibilities.
Rest & Catching Up
I finally made it to Cuenca, and did so well before sunset. The city is set in the mountains and has some amazing architecture. I'm spending today getting caught up on video editing, blogging, and email. I'm hoping I can get out and meet a few locals and photograph the city tomorrow.  I'm also going to rest a bit, I've been feeling a cold coming on and I'd like to head it off at the pass if possible. I'm eating a lot of chicken soup and drinking liquids today. I'm feeling better but I think a day of rest is wise.