I went to Cusco for one reason – to visit my niece Genny and meet her fiancé, Fabricio. They were fantastic hosts and I had the time of my life. As luck would have it their friend Richard was visiting from the United States, he volunteered to bring my new DeLorme inReach from the USA to Peru. The four of us had so much fun. Unfortunately I was sick the entire time.
Norton's Bar
One of the first things we did was head to Norton's for a darts tournament. We'd planned to meet Nick at the bar, but for some reason Nick didn't show up. But we still had a lot of fun throwing darts and drinking all sorts of beer.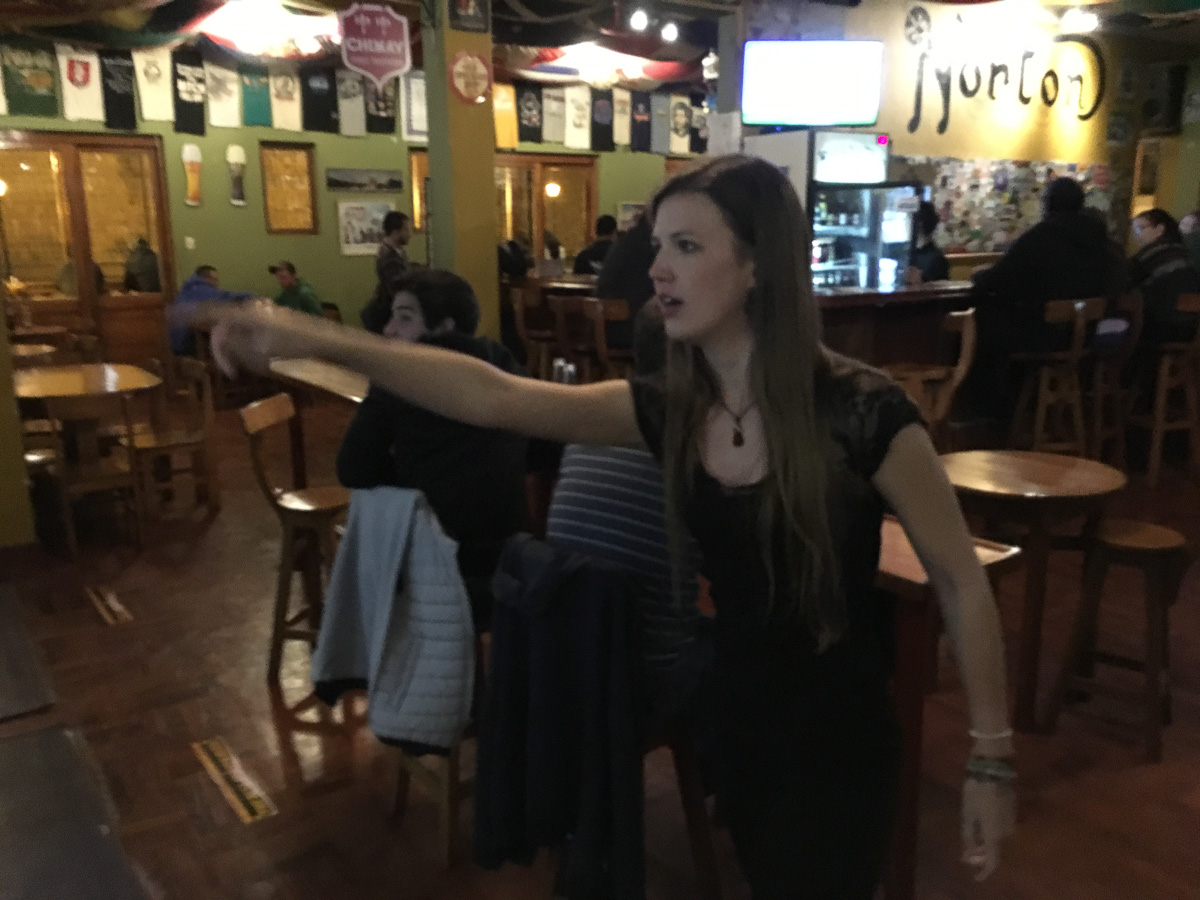 Fabricio
My niece Genny is simply wonderful. Of course she is, she's my niece. She's been telling me about Fabricio for years, but until now I've never actually met him. Genny and Fabricio met in Texas while Fabricio was finishing his Master's degree. Fabricio moved back to his homeland and Genny soon followed. They've been together for years, but recently they became engaged. I decided that a trip to Cusco was absolutely necessary – who was this guy?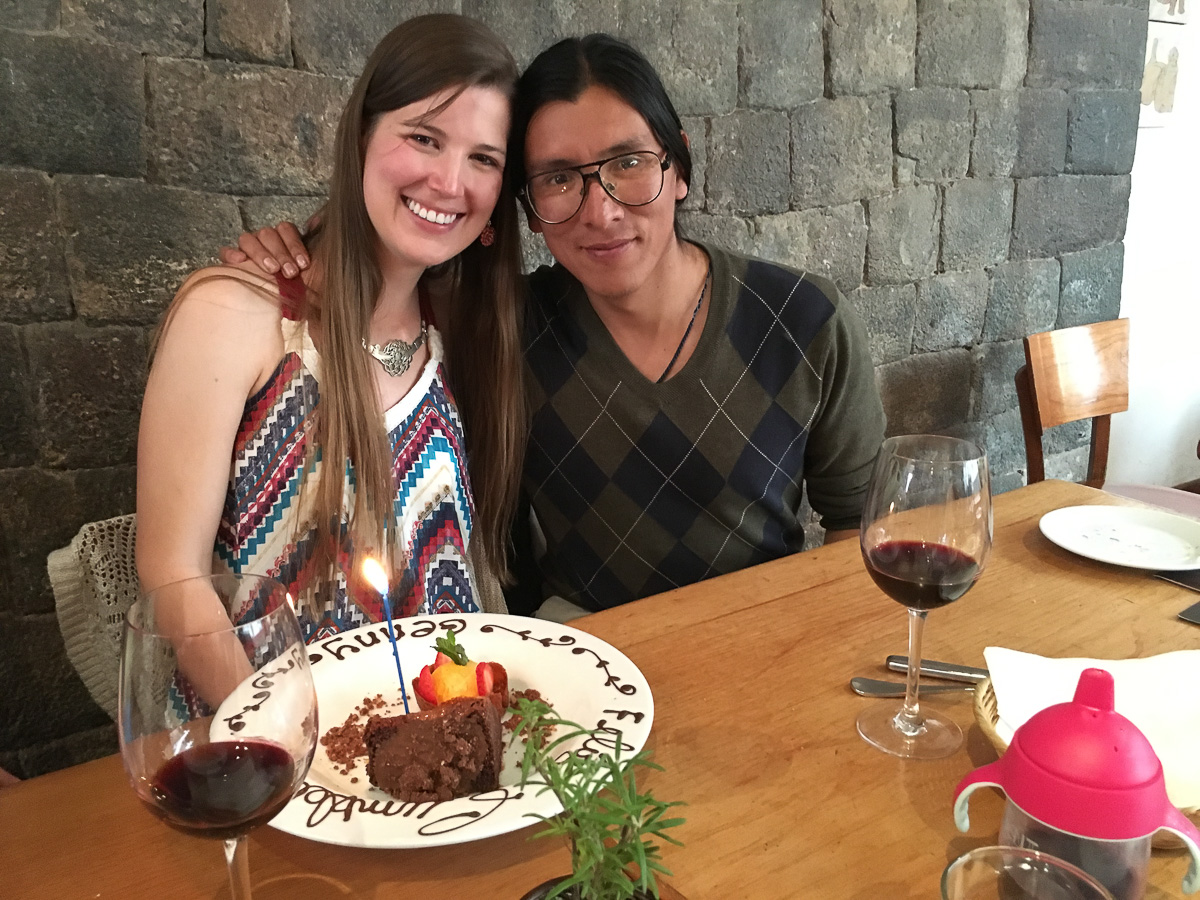 It turns out the "this guy" is one of the most genuine, caring, thoughtful, insightful, and inspiring people I've ever met. I could talk to him for hours. He's a musician and a teacher. I can see why Genny is so smitten.
I hope you like your fireworks Genny.
One evening, the weekend of Genny's birthday, the three of us were dining at a restaurant that overlooks the city. We had a terrific view of the valley and the houses below. Suddenly fireworks started to explode in the sky, a gigantic display of sound, fury, and light. The show gained momentum and was soon in full force in the sky around us. From our vantage point the fireworks were exploding below us. It was a magical moment.
Without missing a beat Fabricio turned to Genny and said, "I hope you like your fireworks Genny. I hired some guys to set them off to celebrate your birthday."
We all had a good laugh. But I'm sure Fabricio would do this. That's the kind of guy he is.
The Rock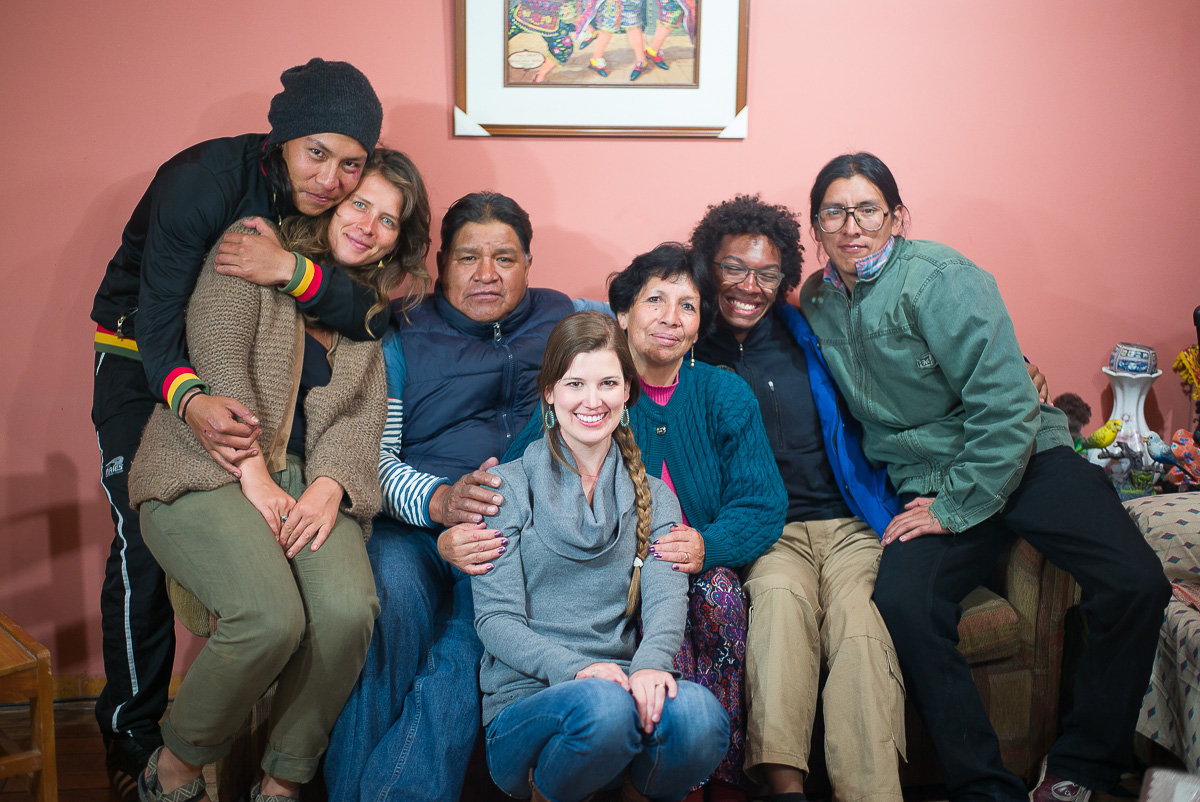 A few days later we all met for dinner with Fabricio's family.  Fabricio went to his room and brought back a rock. He then told me stories of the river walkers and the Mayun Puriq. These Peruvian explorers walked the rivers in search of their source. He told me stories of an epic pilgrimage and how he retraced the ancient route to the glaciers on Ausangate, where he found the rock. The rock is a symbol of the source of life, joy, and meaning. I now carry this rock as a reminder of the things that matter in life.
The Music
I was able to attend two of Fabricio's concerts while I was in town. I didn't take any photos because I wanted to be totally immersed in the experience. During the second concert I did record some of the music. I've attached one of my favorite songs here.  You'll be hearing more of Fabricio's music in upcoming installments of my vlog.
Nación Desunión written and performed by Fabricio Cavero Farfán.
Copyright 2016 Fabricio CF. Used by permission.
Heading South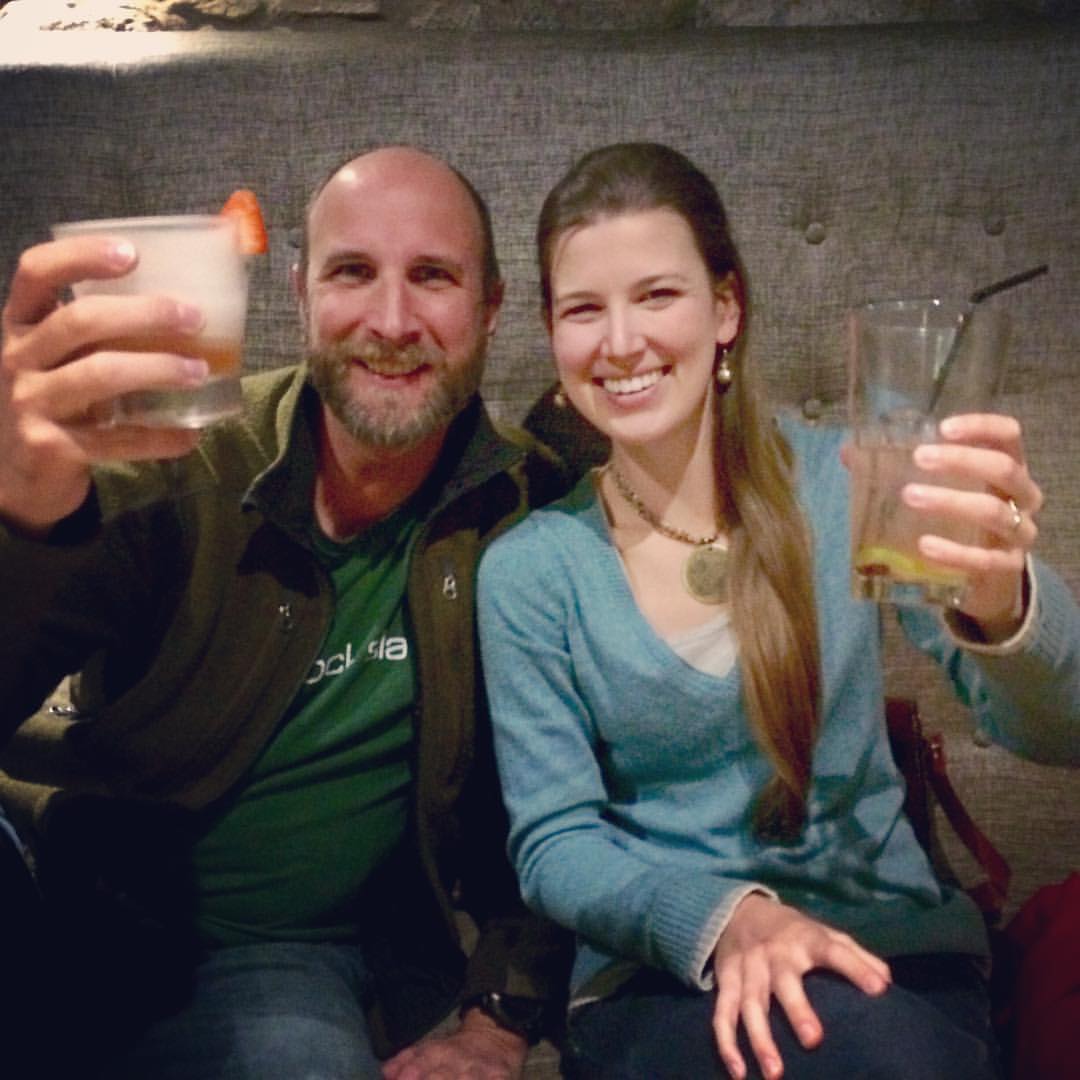 It was fantastic to spend time with my family. Unfortunately whatever I'd caught in Lima got much worse in Cusco. I ended up spending days in bed trying to recover. I'd get a bit better, go out and enjoy an evening with Genny and Fabricio, and then wake up much worse the next day. Eventually I had to spend almost a full week in my hotel room, only leaving to find a bite to eat and buy water.
It's winter in South America right now. Cusco was very cold at night, and my hotel had no heater. I slept inside my sleeping bag under the covers. After days of being sick I decided the best thing to do was push on to Salta, Argentina where it was warmer. But to do that I'd need to ride out of the Andes down the Chile, and then cross the Andes again from Chile to Argentina.
I thought I'd seen high altitudes and cold weather on the way to Cusco. Little did I know it would get much higher, and much, much colder.