A few weeks ago I completed my ride over the Andes mountains and into Salta, Argentina. It took me forever to finish editing the hours and hours of footage and create the 40+ minutes of video that I posted to YouTube.  I finished editing the last video at the airport on my way to South Africa and just realized I forgot to post it here on the blog. I guess it's better late than never!
A Sense of Accomplishment
Because I edited the footage weeks after the ride I had a bit of time to reflect on the crossing. My first thought after watching the video was, "I can't believe I did that". It's true, the crossing was pretty challenging, and at the time I was just taking it one mile at a time. But now that I look back and see the distance, the heights, the cold, and all the obstacles I was able to overcome, I have a healthy sense of accomplishment.
The ride from Cusco to Salta was really a test. It was cold, I was sick, it was windy, the roads were difficult to navigate. But I was able to do it. And this sense of accomplishment didn't really hit me until I watched this last video. During the ride it was simply about enjoying the moment, getting to the destination that day, managing my immediate situation. I didn't look at it as one large task, but a series of small challenges to tackle. I think there's a lesson to be learned by that.
Licancabur Volcano
One thing that was edited out of the video was my time passing by Lincancabur Volcano. It's a spectacular sight and something that can be seen for many miles. I was able to see the volcano a full day before I arrived. Unfortunately I passed it early in the morning and the sun was behind the mountain which was the worst possible light for photos. This is the best shot I was able to get.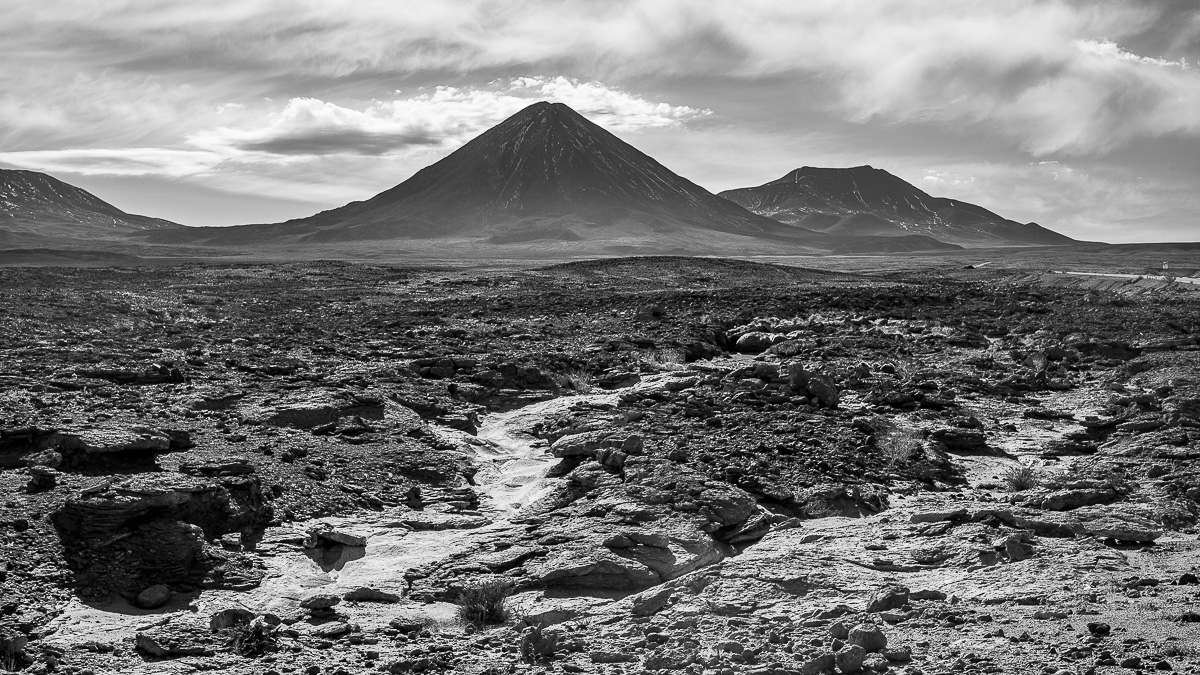 Salta and Beyond
You may have noticed that there are no videos of Salta and beyond. I had a difficult time in Salta and the ride to Buenos Aires was not very interesting, it's just a flat straight ride. I wrote about this in a previous post, if you missed it you can read about it by clicking here.
It's Time to Go Get Bike
I know I'm jumping around in time a bit here. But I wanted to make sure I posted this video before it was too far in the past. I'm in Cape Town, Africa now and I'm expecting Bike to arrive in just a few hours. It's time for me to get my paperwork ready and head to the cargo terminal to pick up my sidekick. I'll let you know how it goes.