Bike is finally out of the shop! BMW Motorrad Battersea called me yesterday and told me to head over to grab my bike. Just 26 days after my bike was stolen I'm back on the road. All of the significant damage has been repaired, there are still a few small things that need to be fixed but I can get to those as time and budget allows. And there's no time to waste, I need to head south to meet one of my heroes.
New Insurance
A lot of people have asked about my updated insurance. I was able to get comprehensive coverage  from Motorcycle Express in the USA. I paid just over $1,600 for 5 months of insurance. It's only valid in certain European countries, so I'll still need to be vigilant as I travel. The process was very straightforward. If you are a US Citizen looking for bike insurance in Europe or Mexico, look no further, this is the place.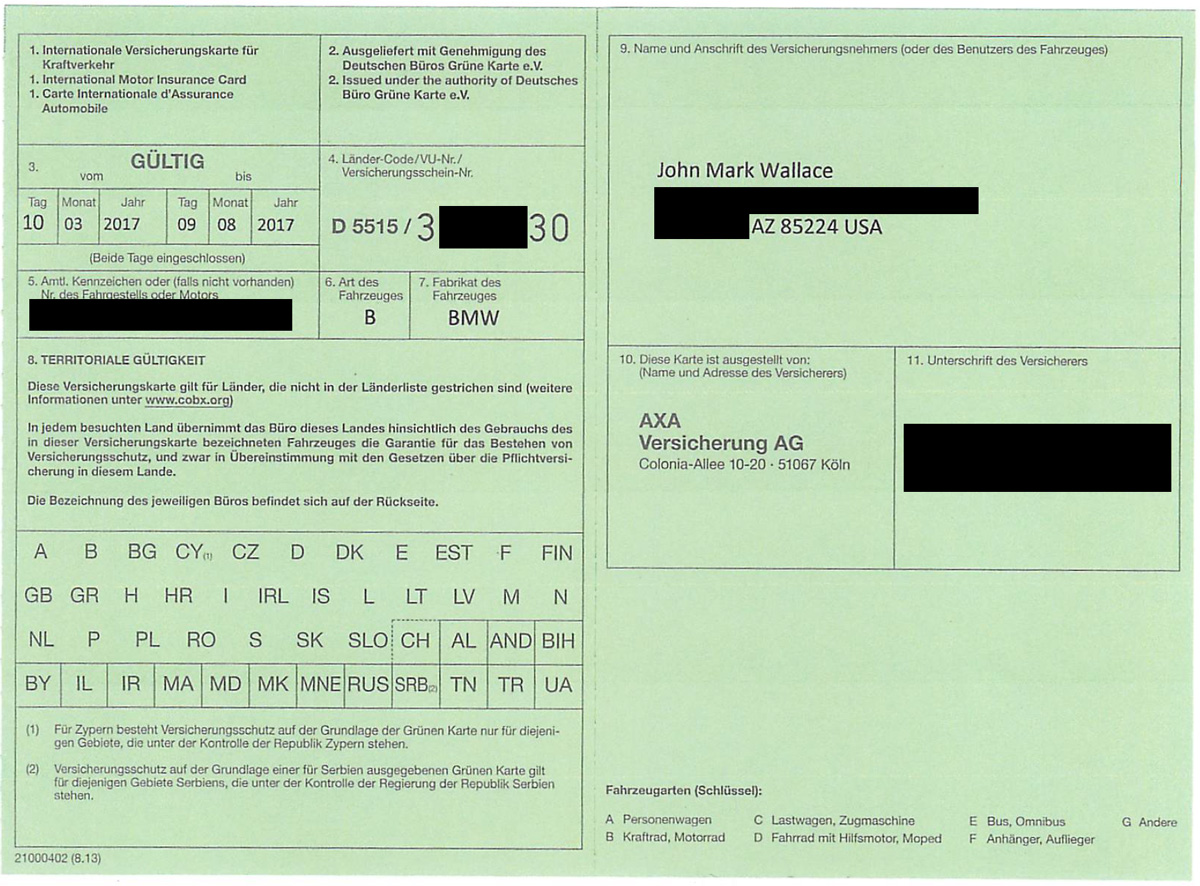 New Lock
After chatting with local riders and police I decided to buy a disc lock. I got a Abus Granit Sledg 77 for about $120. This won't stop a thief from taking your bike, but it will slow them down. It will also prevent the very common "scooter theft" where a bike is pushed by a scooter to a waiting van. The best choice is still an indoor garage with a 24 hour guard. But a disc lock is a good ounce of prevention.
The yellow cable is just a reminder. Evidently a lot of bikers were locking their bikes and then forgetting about it. Driving off with a disc lock on your wheel is not a good idea. The cable also helps potential thieves see the lock.
A Few Photos
I haven't had time to take any proper photos, but here are some iPhone shots from my hotel parking lot. These will help you get a better understanding of the repairs and the small things that still need to be fixed.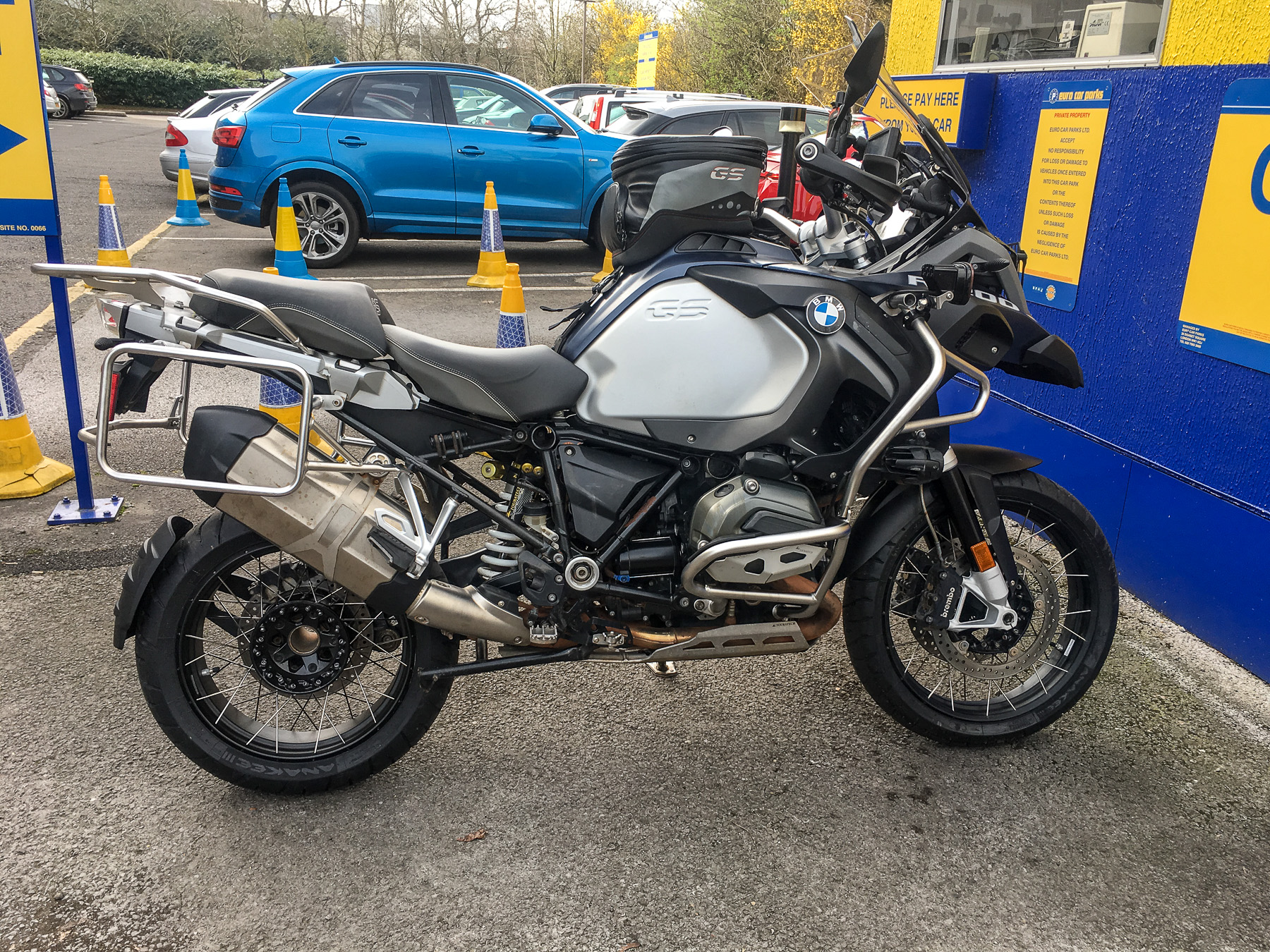 Minor Adjustments
After I got the bike I had to make a few minor adjustments. The handlebars needed to be raised for off-road riding, mirrors needed to be tweaked, I had to remount my InReach (which also needs to be replaced soon). I also discovered that the replacement switch cluster is defective. Everything works except my cruise control, but I can live without it for the next few weeks. We discovered that the windshield mounting hardware was broken, that will have to be fixed soon. All small things, Bike will be back to 100% before you know it.
What's Next?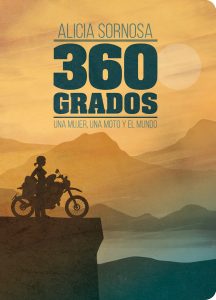 I'm heading south to Spain. I'm heading to Madrid first. While I'm there I hope to have a conversation with one of my biker idols, Alicia Sornosa. Alicia just published a new book, 360 Grados: una mujer, una moto y el mundo. It's all about her solo trip around the world.
Alicia collaborates with different international NGOs aimed at helping women and children at risk of poverty and social exclusion
I've been reading Alicia's blog for over a year now. When I realized she will be in Madrid while I'm so close I had no choice but to hop on Bike and ride over to say hello.
Make sure you check out her site: www.aliciasornosa.com . Alicia travels around the world leading motorcycle tours for adventurers, she speaks at meetups and conferences, and collaborates with different international NGOs aimed at helping women and children at risk of poverty and social exclusion.
Anyone helping women and kids is a hero in my book. I can't wait to listen to her stories and hope a little wisdom comes my way.