Updated: November 13, 2020
If all goes as planned, I'll be back in Colombia in just a few weeks. Of course, during these unpredictable days, anything can change at a moment's notice.
I've been locked down in Argentina since March 20, 2020. We are still in quarantine here in Buenos Aires. For those of you who are counting, that's just over seven months.
The government has been slowly phasing in different businesses since June. Last week they finally reopened the airports for limited service. All of that adds up to good news for me – I'm finally able to leave Argentina with my motorcycle.
Why Colombia?
Perhaps you're thinking, why aren't you returning to the United States? Why not go back to Arizona? That seems to make the most sense, but when I examined my life and travel goals, it just didn't add up. Returning to Colombia made more sense to me after a bit of thought.
My Goals
Continue traveling on my motorcycle in 2021 if possible.
Have freedom of movement – the option to fly back and forth to the United States and other places.
Keep my savings intact. The past few years of travel have been incredibly expensive and I've been working hard for the past two years to save enough to return to "normal" life one day. I don't want to lose all those savings.
When I examined all the options, Colombia ticked all the boxes to meet my goals.
I can freely fly from Colombia to Arizona. Inexpensive flights allow me to return to the United States to see friends and family, tend to personal issues (health care, business paperwork, taxes, etc).
The ability to fly back to the USA also means I can return for photography work, interviews, conferences, and other things that have been out of reach in 2020.
Having Shifty Drifty in Colombia means I can return to travel in 2021 if borders open later in the year. If I flew Shifty back to the USA I'd then have to ride or ship the bike back to South America. That's not inexpensive at all.
Colombia is one of my favorite places on earth and I've thought about buying a little house or plot of land to establish a semi-permanent home there. I just love the mountains, beaches, and ecological diversity.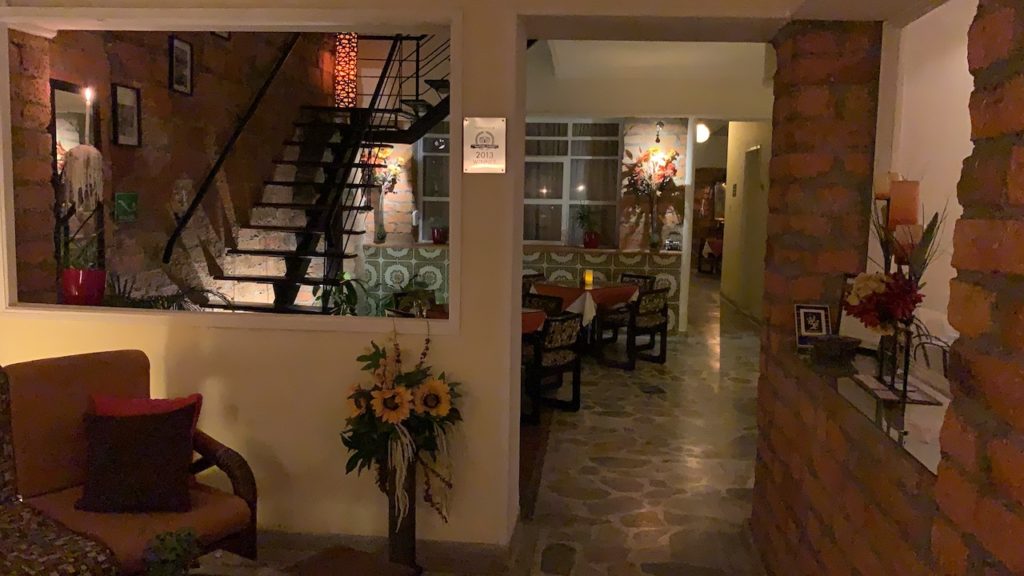 Humanitarian Opportunities
One of my life goals is to do more work with NGOs and humanitarian organizations around the world. Staying in Colombia affords me the possibility to partner with some organizations to do that.
The International Rescue Committee has offices in Colombia and I think there are a lot of things I can do there to help raise awareness and use my skills as a photographer to help others.
There are a few other organizations in Colombia and South America that I'm talking to as well. Staying close to the equator will help me reduce my cost of living and maximize my ability to do as much as I can.
The Shipping Plan
I've been working with Dakar Motos since April, trying to find a way to ship my motorcycle out of Argentina. For months they looked for ways to help me and others like me who were stranded here.
Dakar Motos handled the shipping of my bike to Africa in 2016. I've worked with them before and even my friends at James Cargo thought that they were the best option.
Originally we thought we could put several motorcycles in a shipping container and share the cost of shipping to the USA via cargo ship. But the costs and port closures where prohibitive.
After months of waiting, watching, and working the air cargo option was finally viable again. Argentina's airports are slowly opening and with it the ability to ship goods out.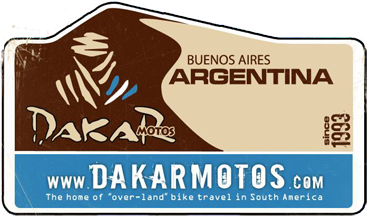 On November 20 I'll ride Shifty Drifty to the customs office where Javier and Sandra from Dakar Motos will meet me. They will get Shifty through customs, packed on a crate, and handle all of the logistics. I'll just be there to sign paperwork and verify all the documents.
I will fly to Bogota, Colombia on November 23. If all goes as planned Shifty will arrive on November 24 or 25th.
Although I've personally taken Shifty through customs in Colombia on two previous occasions I thought it would help to have a bit of extra assurance in the COVID-19 world. I've hired Cargorider to help with all the paperwork in Bogota.
Javier at Dakar Motos recommended Cargorider. When I called Veronica at Cargorider I discovered they had done all the bike shipping from Colombia to Panama for my friend Ayleen Martinez. I called Ayleen and she gave them a glowing review. I think I'm in good hands on both sides of the equation.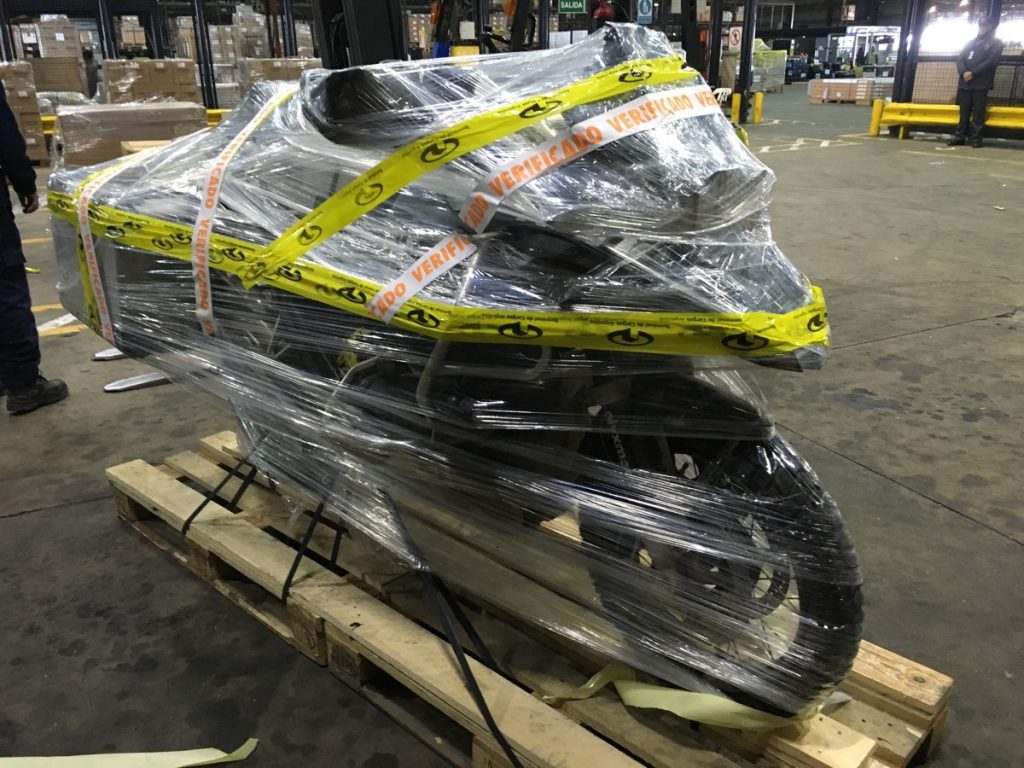 Extra Steps for Shipping During a Pandemic
I will need a negative COVID-19 test to enter Colombia. And because I'm one of the first motorcycles to be shipped out of Argentina we're taking a couple of extra steps to be safe.
Update: A negative COVID test is no longer needed.
More information here:
Next week Dakar Motos is shipping a US registered motorcycle to Bogota for another traveler from the USA. He left his bike with Dakar Motos months ago and is now in Colombia waiting for it's arrival.
This first shipment will be a good test to assure everything goes well. Although everyone believes things are in order for importing foreign bikes and getting things through customs, the proof is in the pudding. I'm happy to be the second motorcycle to be shipped. This will allow us to make any adjustments if necessary.
I'll be taking a COVID-19 test this week. If it comes back positive, we'll push the shipment to a later date. If it is negative, I'll double down on my self-isolation to make sure I stay negative.
I self isolated and took every precaution to keep myself, and others, healthy.
I'll take another test the day after Shifty is delivered to the airport. I'll need the signed and printed negative test to enter Colombia. It has to be done 72 hours before I enter Colombia.
Logistically all of this is a nightmare. Getting from Buenos Aires to the airport requires permits to travel, checks at roadblocks along the way, and it's at least an hour each way.
I'll have to ride Shifty to the airport, get her through customs and crated. Then return to the city so I can take my test and get my bags, then return to the airport again. All while doing my best to stay safe and COVID-19 free. It will take days to do this:
Nov 20 – deliver Shifty to customs/crating facility. Sign all legal documents and finalize shipment logistics.
Nov 21 – return to Buenos Aires for COVID Test
Nov 22 – get test results from clinic. Return to the airport hotel.
Nov 23 – arrive hours early at the airport for customs and ticketing to fly to Bogota
Nov 23 – arrive in Bogota, clear customs and COVID checks to legally enter Colombia.
Nov 24 or 25 – meet with Cargorider at the airport to get Shifty through customs and into Colombia.
Colombia Plans
Once I'm safely in Colombia I'll return to Medellin to work on Adorama TV videos and catch up on work that I missed while getting from Argentina to Colombia.
Because Colombia is open to US Citizens and Europeans, I'll finally be able to see some friends from Europe. I have a friend from Madrid that is planning to fly over to visit for a few weeks.
Early in 2021 Ayleen Martinez and I are planning to team up again and make another travel video. Our ride through Patagonia was cut short and I haven't seen Ayleen since we parted ways in the middle of nowhere in February of this year. It will be good to team up again.
I'm also planning to return to Arizona to see friends and catch up on some things I thought I'd tackle months ago. It will be good to see the desert skies again.