This city has so much to see and do it would take months (years?) to do it all. As much as I wish that I could have spent my time exploring all the local sights, the reality of work set in and I had to get a few things done. My time in this great city was dominated by work, but that doesn't mean I didn't have any fun.
New Pants
The first thing I did when I arrived in the city was head to Schuberth Mottorad Shop to replace my riding pants and gloves. I was extremely pleased to find that they had a large selection of Held gear and I was able to get fixed up in no time. They even featured me on their Facebook page!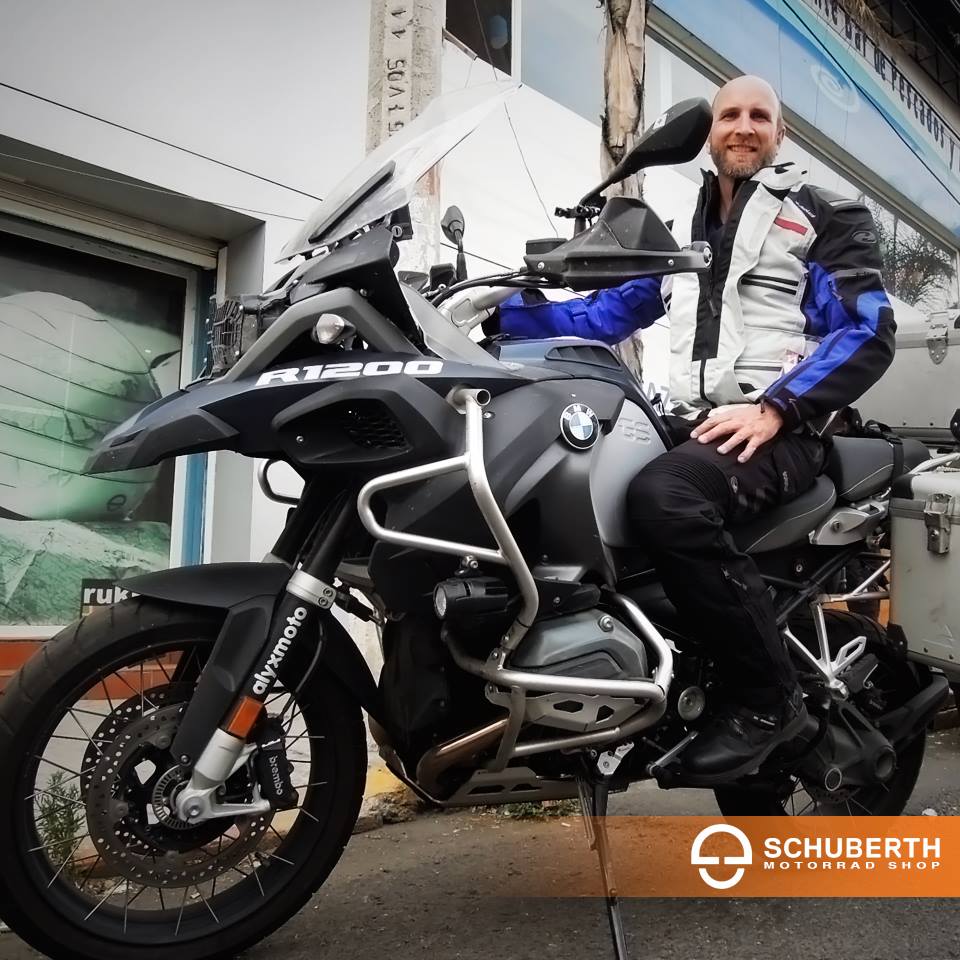 Meeting New Friends
There are so many photographers in Mexico City and I was excited to meet as many as possible. I hosted an informal photowalk and had a great turnout. We explored the historic district, ate some great tacos, and even managed to take a few photos.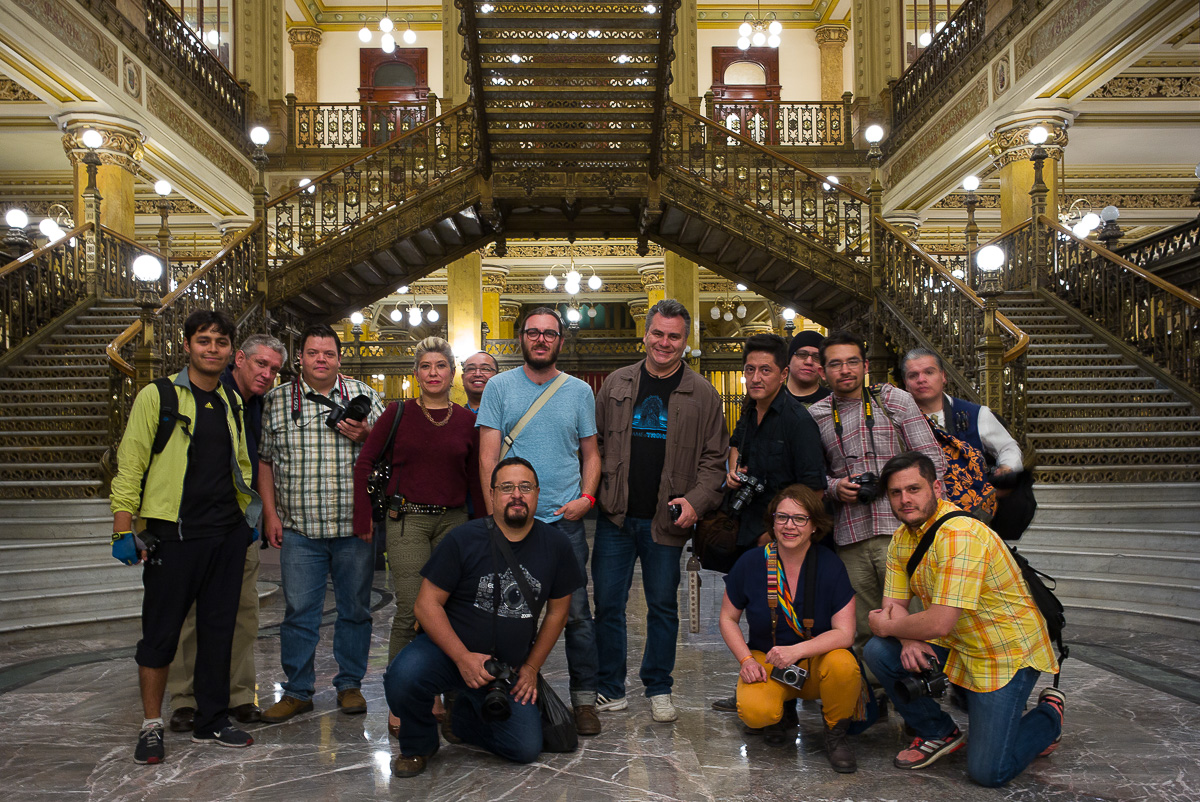 Here are a few of my favorite photos from the walk.
During the photowalk I mentioned that I was in need of a studio. Eduardo Hernández introduced himself and told me he had a studio I could use. He also volunteered to help schedule models and even find assistants. As I got to know Eduardo I learned that he is an instructor at Metrograffi Photo School. Eduardo's help would prove to be invaluable.
A few days after the photowalk I met up with photographers Humberto Abed and Andrea Rivas. I helped them sort out some location lighting issues. We had a fantastic time and I was able to shoot a fun shot of Andrea while we were out and about.
Adorama TV Shoots
While on the road I'm still creating photography tutorials for Adorama TV. Due to production schedules I normally have to shoot the videos at least 3 weeks before they are scheduled to be released, but this month I needed to shoot and edit more than usual.
My travel through Central America means that I'll have limited to time to shoot and limited access to Internet fast enough to upload the large video files. Adorama and their production team will also be closed during Passover, so that meant I needed to have all of those videos done well in advance. That required me to shoot and edit five videos in one week – a challenging task.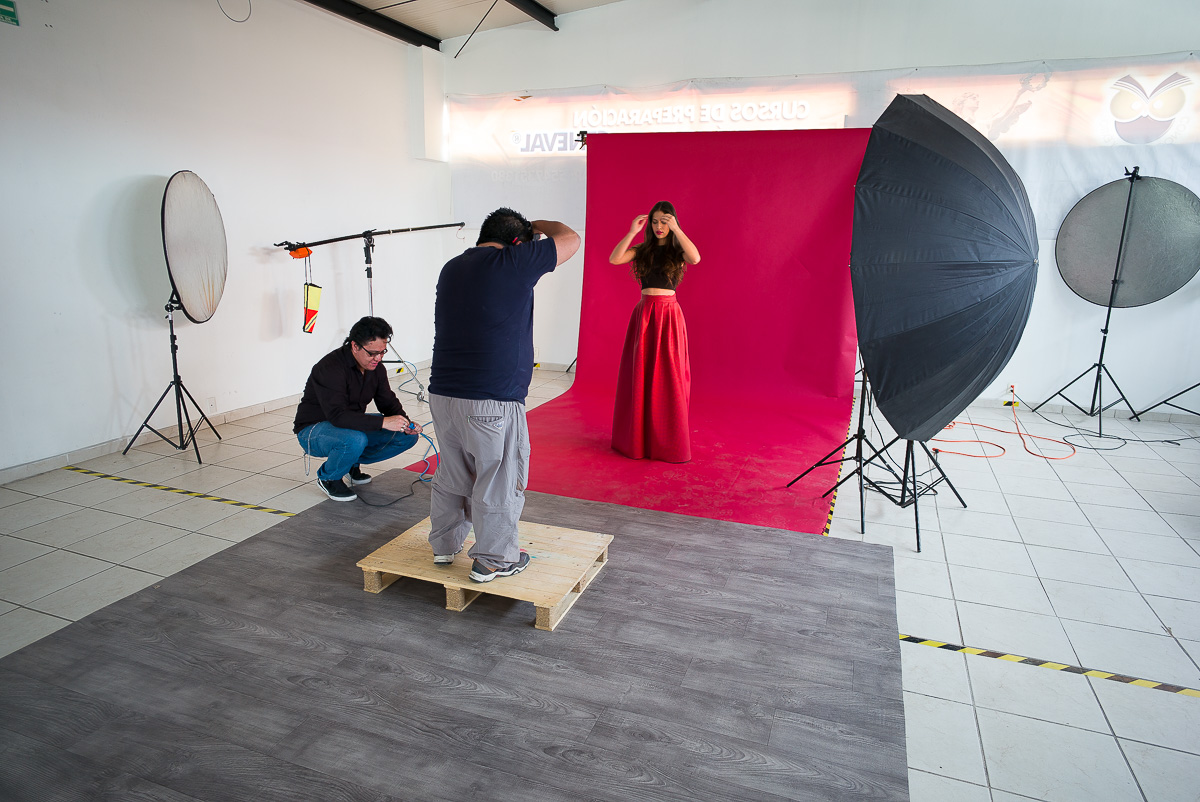 Metrograffi Photo School & Art Gallery saved the day. They allowed me to shoot in their studio for two days. I have to say thank you to Josafat Aguilar, who owns the school, and Eduardo Hernández for there help getting everything set up. I also want to thank Victor Escobar for assisting, translating, and being a very funny guy! I also had two fantastic models, Azul Sofia and Tamara Rodriguez (pictured in the gallery above).
To meet my deadlines I spent almost all of my time locked in a hotel room editing the photos and videos. By the time I was finished with my work my week in Mexico City was over and I needed to continue heading south.
Chaz!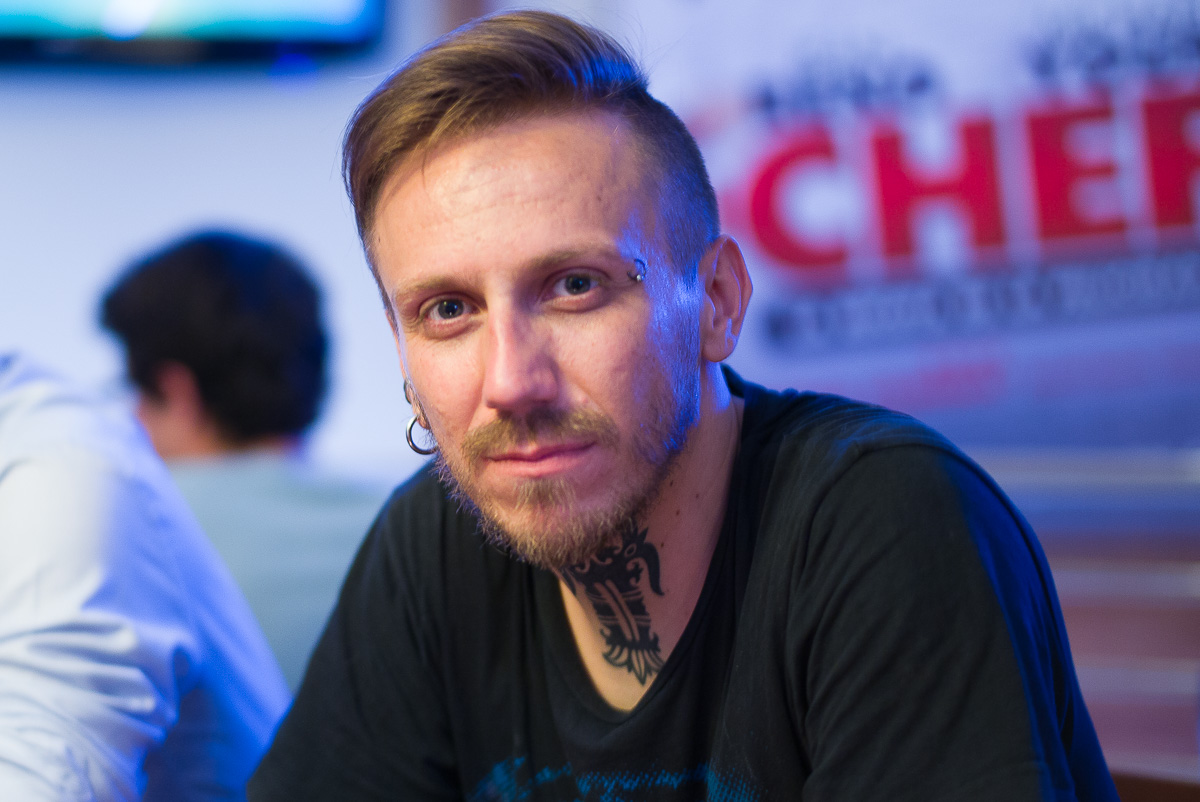 Before I headed out I was very happy to learn that my friend Chaz Thomson was in town. Chaz is a photographer and videographer, he shoots the travel show Bicitantes. I met him in Santiago, Chile during my first South American trip. We were able to hang out for a few hours the night before I left town.
He's currently shooting a new series on Mexico and Central America and I'm hoping to bump into him a few times along my route south. At the very least we'll hang out again in Santiago. I'm hoping to shoot an interview with him to learn all about his world travels as well as tips for shooting travel videos.