Touratech, Peru
Once I arrived in Lima I made a beeline for Touratech, Peru. I wanted to get my pannier repaired and I wanted to buy a few odds and ends for my bike: new handles for the side panniers, a new helmet, thermals for the cold weather. I also wanted to get some off-road training.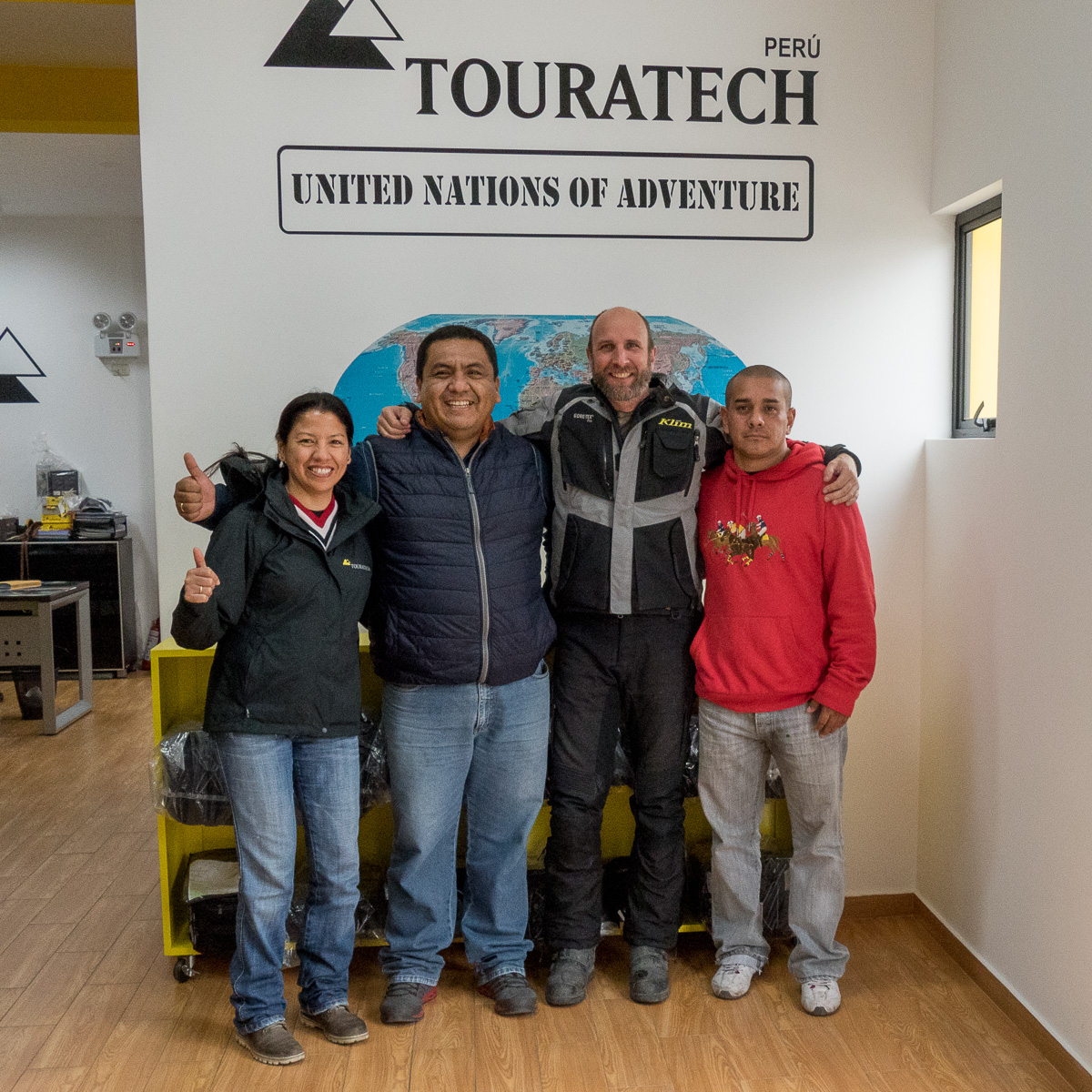 Unfortunately they didn't have the helmet I wanted in my size. My current Touratech Aventuro helmet is OK, but it's not good in high winds on the highway, it's noisy, and – most importantly – it fogs up very easily. Even though I'm using the pin-lock system for fog control, the helmet is just not the quality I expected. The lining is already having issues, the "quick release" visor system is one of the worst designs I've ever seen (it takes about 5 minutes to change a visor), and the entire helmet feels like it's about to fall apart after just five months of use. It certainly doesn't compare to the Arai helmets I've owned over the past two decades.
I tried on the new Touratech Aventuro Mod helmet, this one is designed and built by Schuberth and the difference in quality is considerable, but you'd expect that from a brand like Schuberth.
I'm currently trying to find and Arai XD-4 helmet in my size.  The XD-4 is the gold standard for adventure touring. I took a chance on the Touratech helmet and lost. I think it's a great helmet for the weekend warrior who rides to the trailhead for a ride down a fire road to a camping spot. It's great for that, but it's not round-the-world helmet. The quality is just lacking.
Training Day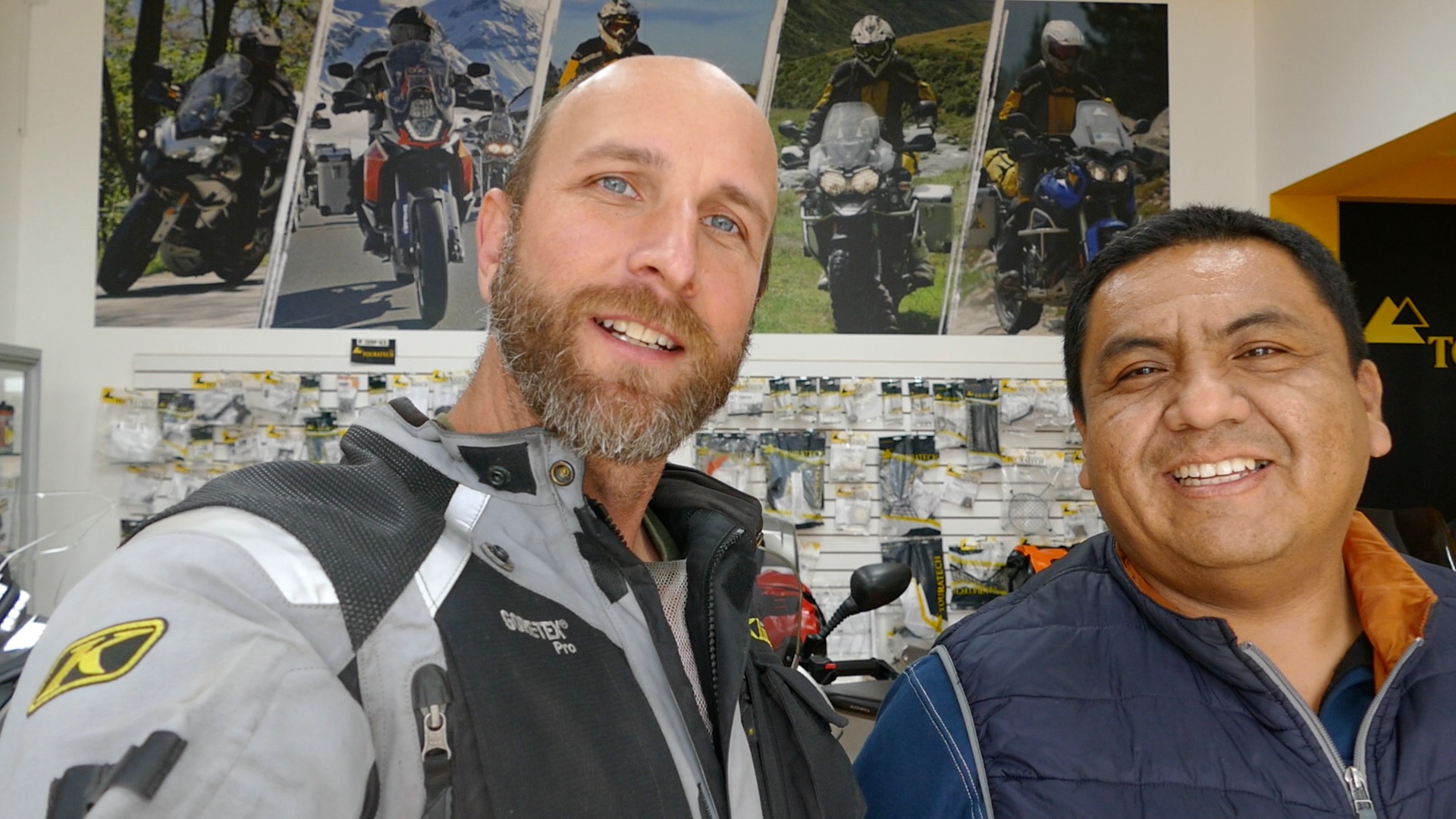 Touratech, Peru offers several different training programs. After speaking with Ivan, the instructor, I decided to take a private lesson. The group lesson was a few weeks away and Ivan thought it would be better if I took private lessons. The reason is simple: I'm not a beginner, but I'm not intermediate either. I have a lot of time on the bike and miles of "beginner" off-road riding under my belt. In that sense I'm not a beginner, but I have no off-road training, so I am a beginner.
Ivan was able to take me out and evaluate my current skills and tailor the BMW Academy training specifically for me. What a fantastic opportunity!
What we covered:
Basic balance exercises
Steering with your feet
Correct posture, body position, and throttle/brake ergonomics.
Low speed cornering
Low speed turning at full handlebar lock
Emergency braking (understanding riding modes, disengaging ABS for off-road, traction control modes)
Hill climbing
Controlled descent on a steep hill
Emergency stop on a hill, controlled descent using clutch (with engine off) backwards down the hill
Many small tips and techniques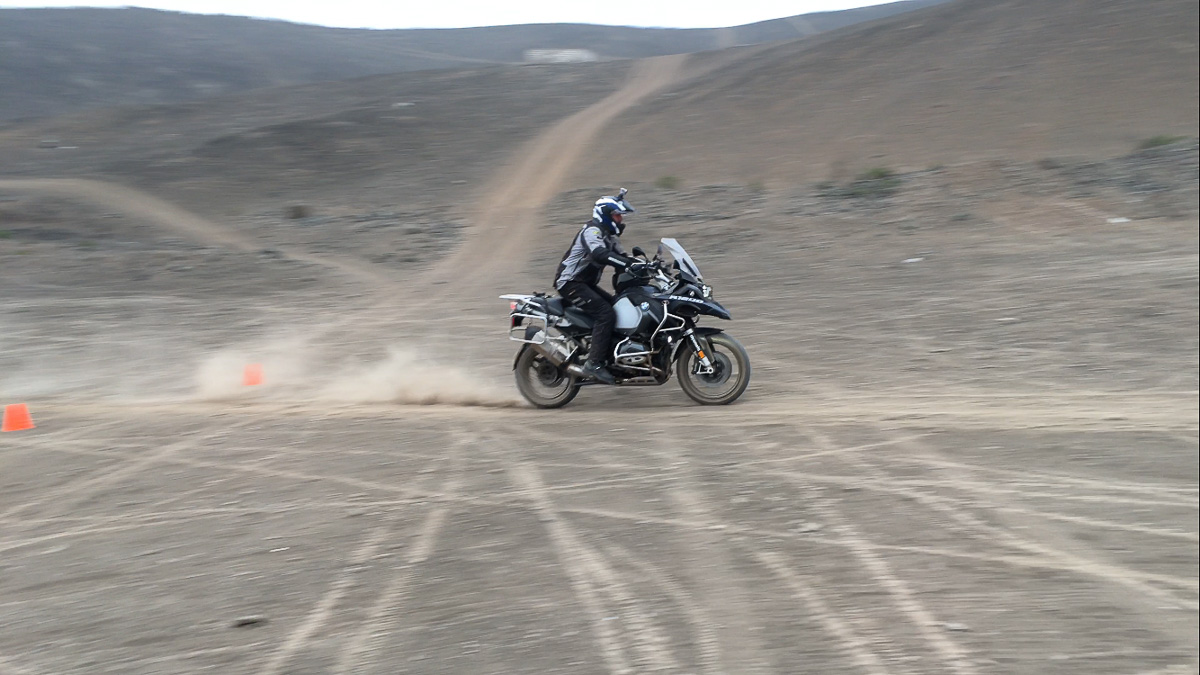 At the end of the day I was absolutely exhausted. Fortunately I only dropped my bike one time. I've seen many videos where students drop their bikes repeatedly especially on the low speed cornering exercise. It looks so simple, but it's very difficult for a beginner. Push the bike over while balancing on the opposite side, look down the course, cover the rear brake with your foot, feather the clutch – give it a bit more throttle, look up!!
Don't believe me? Take a look at Ben Brown biting the dust repeatedly:
By the end of the day my cornering skills had improved by about 500%. The low speed cornering that had given me such issues in the morning was almost second nature by the end of the day. Ivan was incredibly encouraging and patient during the entire day. "Look at me, look at me!!" he'd call out, reminding me to correct my posture and where I was looking. I learned that simply looking in the correct location was key to cornering, at times that meant leaning the bike over, twisting my body and looking behind me, waaay behind. It's like a trust exercise on steroids.
If you're considering some off-road training… do it. It's worth every single penny. I've heard this many times, but it's just true. You'll be a better rider, a safer rider, and it may just save you from a broken bone – or worse. So do it!
And now, a little video from Kinga Tanajewskaone, of my favorite bloggers at On Her Bike.