In my last post I think I gave the impression that the past few months have been nothing but gloom and doom. But that's not the case at all. I've had many grand adventures in Europe, despite the challenges and changes. Although I haven't had crazy desert crossings or eaten cow brains, I have enjoyed spending time with some really great people.
I've already posted about my wonderful time in Madrid, but here are a few more highlights from my time here in Europe.
Nice
I had originally planned to ride my bike down to Barcelona just after arriving in London. One of my best friends in the world, Jyothi, was flying in to Spain for a week-long business trip and I wanted to take the opportunity to see her. When my bike was stolen we decided to meet in Nice instead. It was a short, but terrific trip.
Jo is one of my closest friends and one of the most significant inspirations for me to take this trip. She's adventurous, well read, funny, and always keeps me on my toes. She keeps me honest and asks the tough questions others don't even know to ask. She's the kind of friend everyone needs in their life.  To put it bluntly; she calls me on all my bullshit, and she does it in a way that makes me appreciate her even more.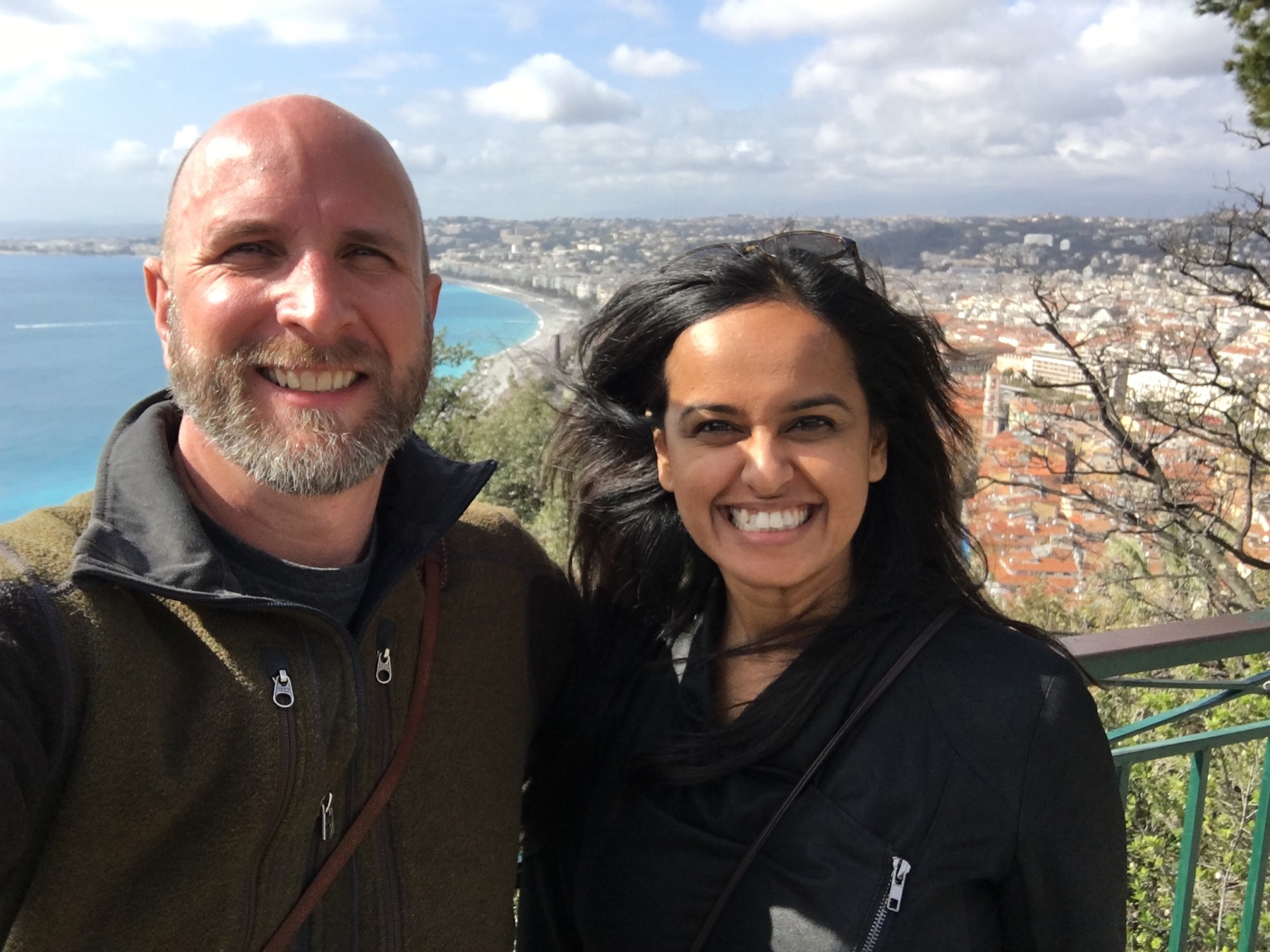 If you're following me on Facebook or Instagram you may remember seeing photos of Jyothi and Niranjan's wedding. I flew to India in 2015 for a week of festivities and celebrations. That's also one of my favorite memories of my journey so far.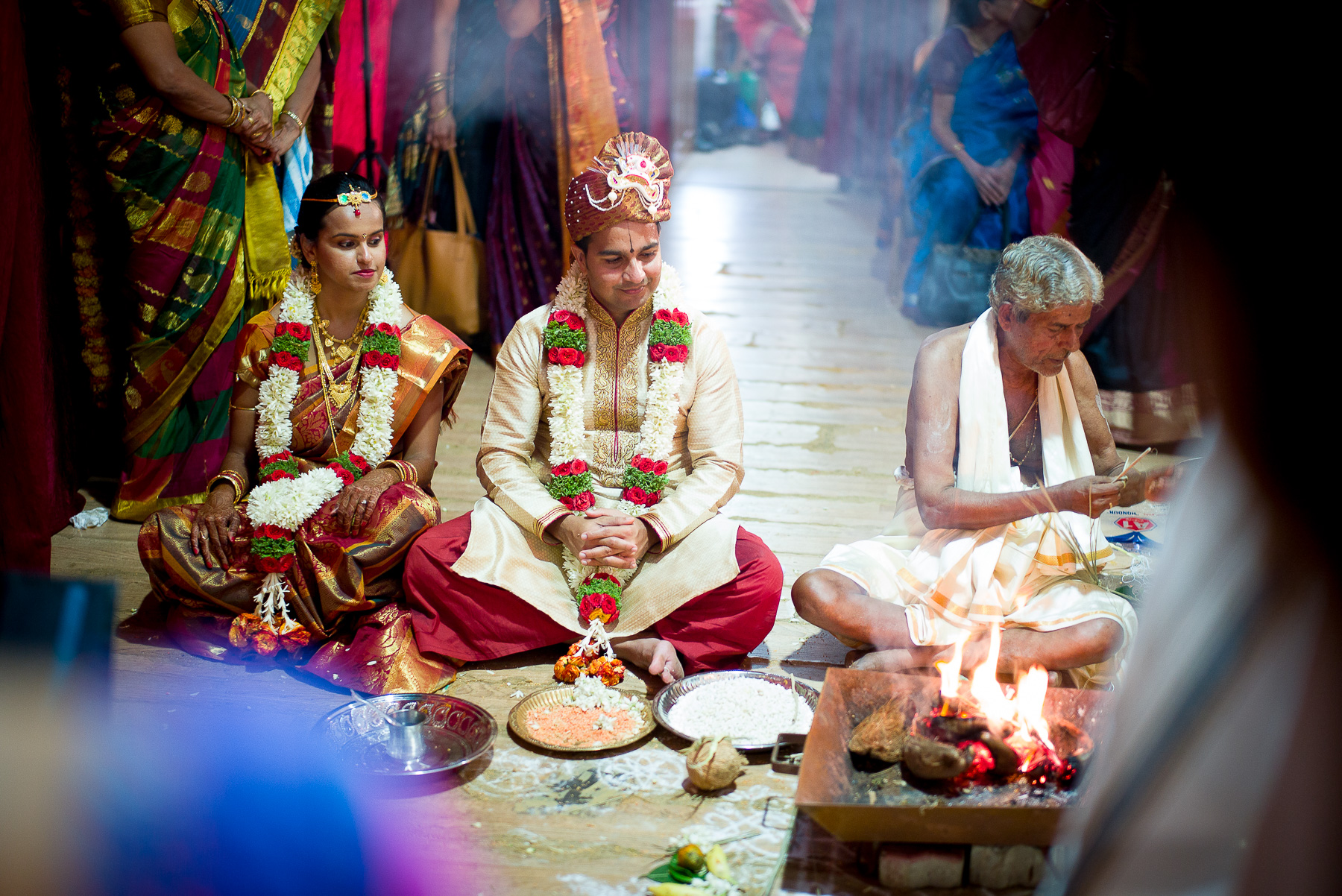 Jo and I had a great time catching up in Nice. I was sad that Niranjan wasn't there with us, but I'm sure we'll all be laughing together again soon.
Barcelona
After Nice it was a while before I was on the road again. Eventually I made my way down to Madrid and then up to Barcelona for a few days.
I'm a bit of a book nerd, and one of my favorite book series is The Cemetery of Forgotten Books by Carlos Ruiz Zafón. The series takes place in early 20th century Barcelona; the Spanish Civil War, WWII, and surrounding years.
I was able to map out all of the major events from the books and see the sights that Zafón had written about. It was an absolute blast. It was so fun to see all the things I'd only imagined when reading the books.
Cristina and El Món Neix en Cada Besada
After wandering around the city by myself for a few days, I decided to hire a local tour guide. I used one of my favorite sites, Showaround, to find a local to show me the sites. I was connected with Cristina, and she was a terrific guide!
One of my favorite things she showed me was a mural of a kiss. The formal title is El Món Neix en Cada Besada (The World Begins With Every Kiss).  When I got closer I realized it's made up of small photos of local people. It's so cool.
The sound of a kiss is not as loud as that of a canon, but it's echo lasts a great deal longer. – Oliver Wendell Holmes
The mural was created by Joan Fontcuberta. He partnered with El Periodico, a local newspaper, to ask people to send photos that represented "a moment of freedom." And that's what the mural is all about. There's a plaque next to the mural with Holmes's quote.
La Sagrada Familia
No visit to Barcelona would be complete without visiting La Sagrada Familia. Unfortunately we arrived late at night and the lights on the temple had been turned off. I didn't have a tripod with me and didn't get a decent photo, but there are millions of them online. The experience of seeing such a magnificent work was worth the visit. If you're in Barcelona, you must see it.
More Bike Repairs
Even though the majority of repairs were finished after the bike theft, there were still a lot of smaller items that needed to be fixed or replaced. Some were damaged in the theft, some were just worn out due to the rain and abuse in Africa. Fortunately there is a Touratech store in Barcelona and I was able to find the last pieces of my hand grips and a replacement mount for my GoPro remote.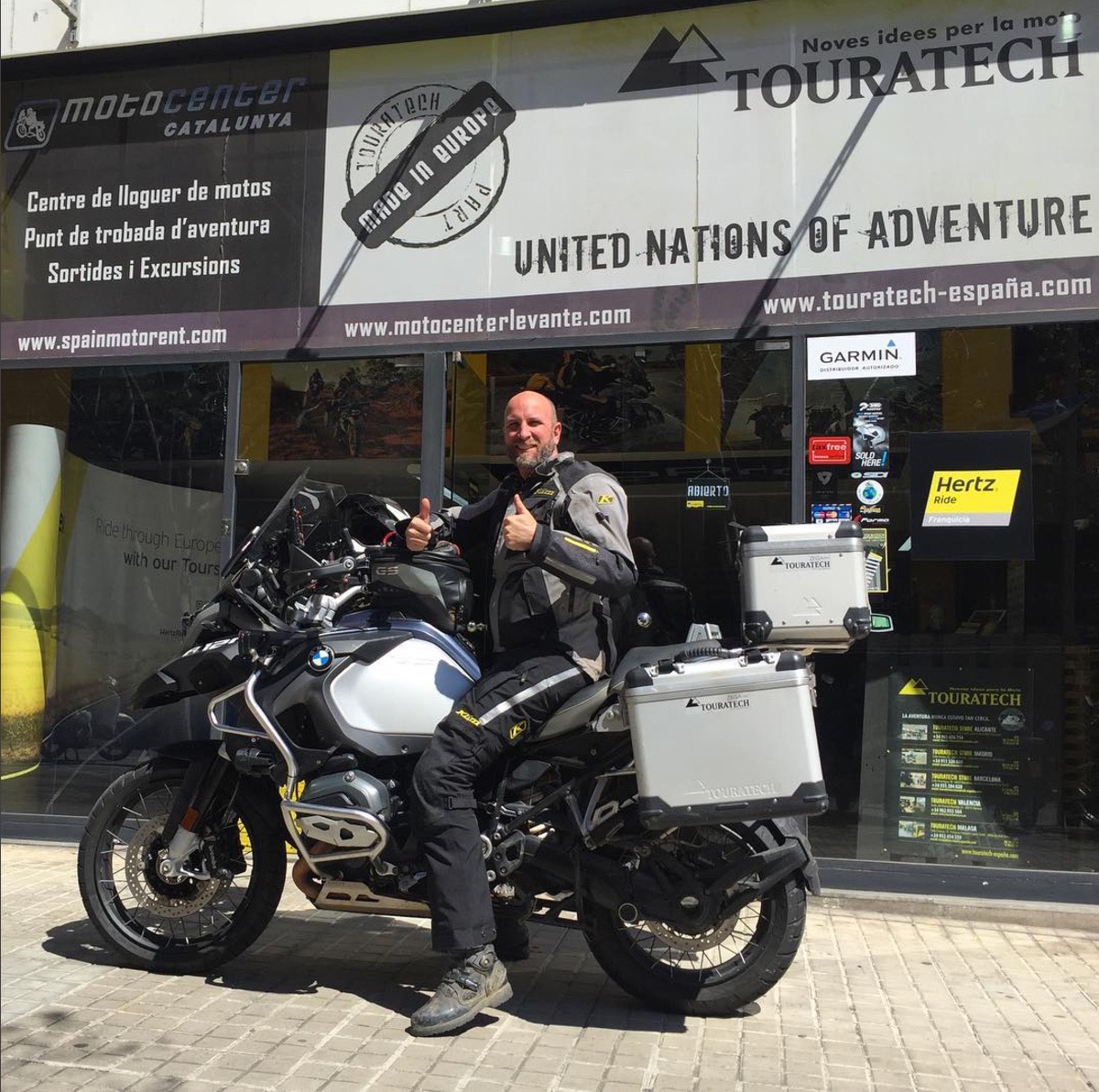 Frankfurt
Frankfurt became my informal home for the summer. I was there between most of my other European trips, mainly because the city is inexpensive and there was a Russian Consulate near the hotel where I was staying. It took months to get my Russian visa, but I'll tell you about that in a separate post.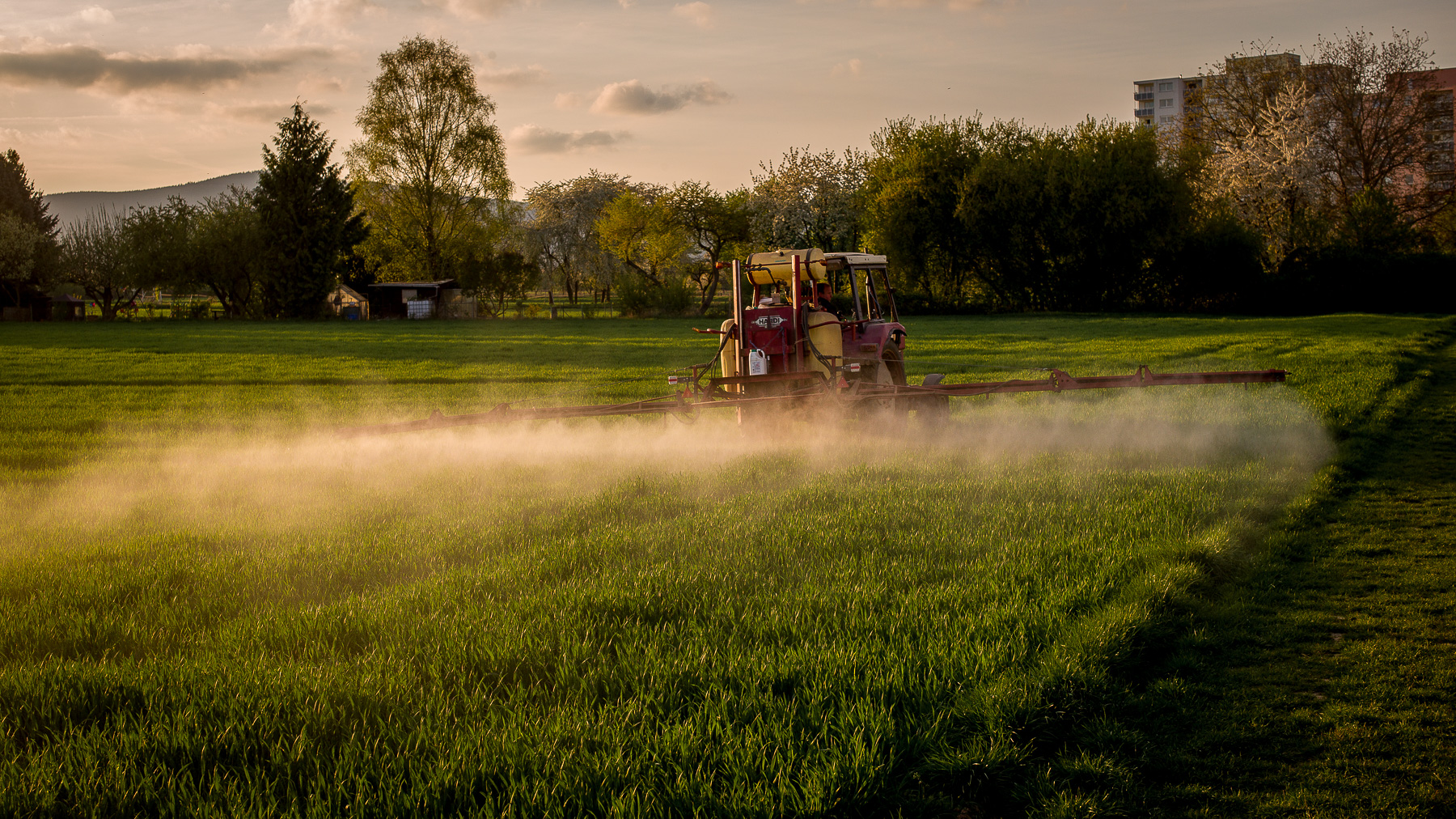 I have a few friends in Frankfurt and so I was able to spend many evenings with them. The vast majority of my time in Frankfurt was spent prepping for the trip east; visa applications, updating my carnet, rigging the bike for new cameras, refreshing some gear to allow me to make better videos of the journey. And speaking of gear, I finally got a drone.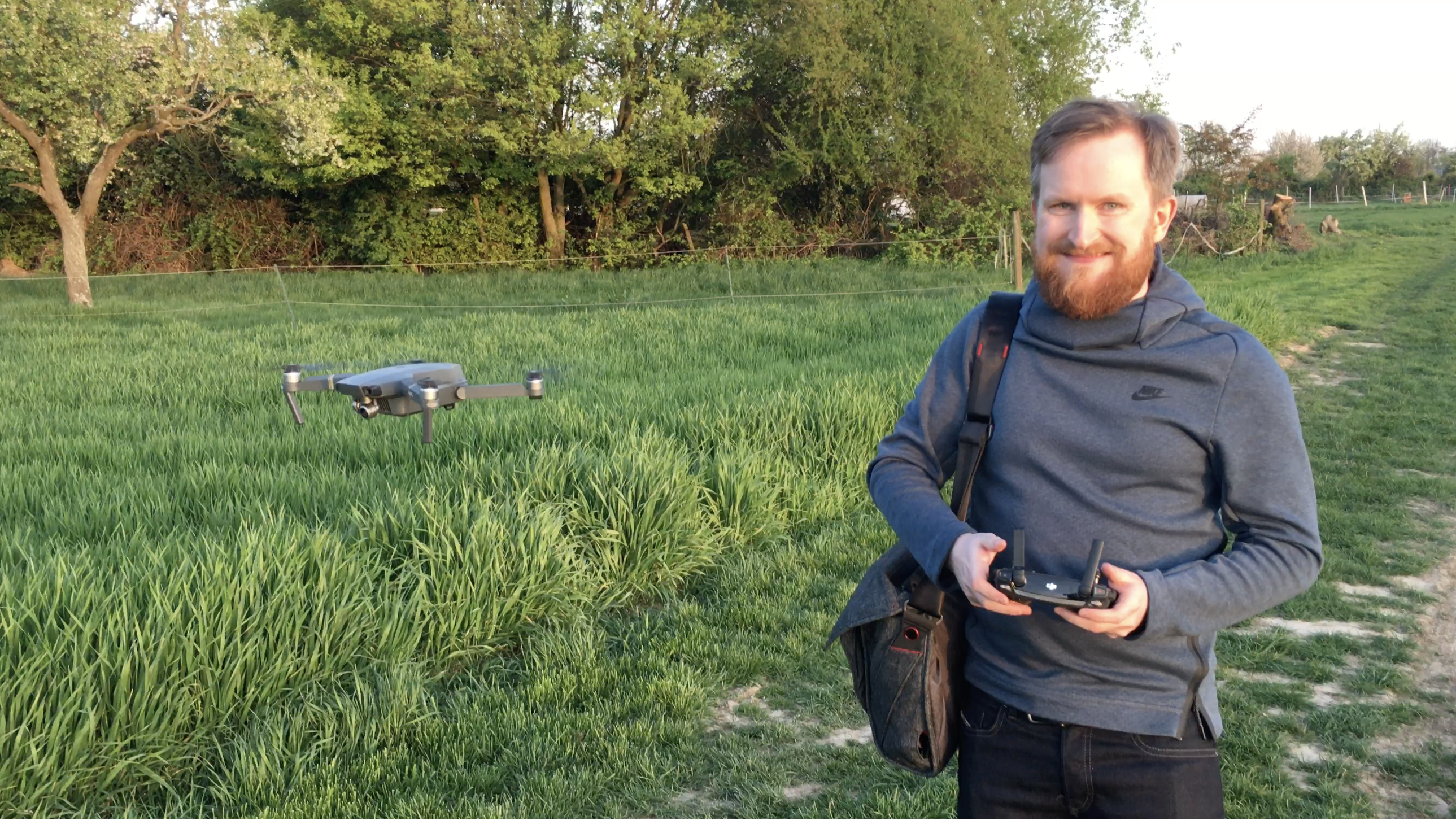 My friend Florian has a Mavic Pro and he showed me all the basics and even let me fly his drone around to learn the ropes. After that I was hooked. I got my Mavic a few weeks after flying his and I'm so glad I did. I've already started posting a few small videos on Facebook and Instagram, but I'll be using it for a lot more bike videos as I push east.
Paris
I rode down to Paris to visit some friends and see a few exhibits. Unfortunately I was sick for the few days I was in town and didn't get to do much of anything. This was still during my days without a laptop so I couldn't really edit photos of videos either. I decided to stay in bed, rest, drink lots of liquids and recover before things got worse.
One side benefit of being stuck in my room, I noticed people sitting in my opaque window as they waited for the bus. I took a few photos and really like how this one turned out. Who knows, maybe I'll think it was worth the trip one day.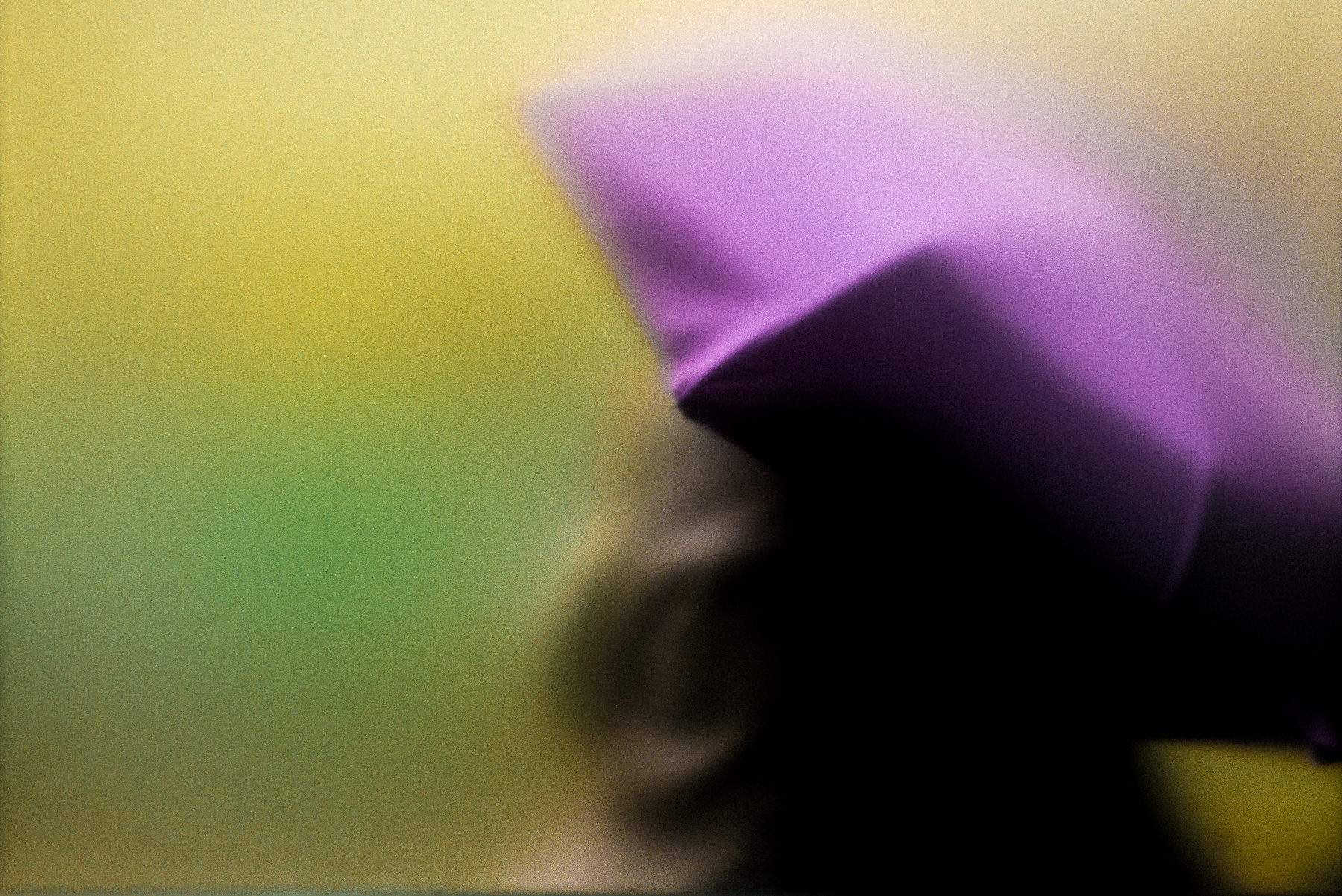 Munich
I left Paris and rode to Munich where I finally got my new laptop. While I was in town I made a couple of videos and tried to catch up on work that was piling up due to my broken laptop. I was also able to spend a day shooting some street photos at the Central Train Station.
BMW
I was very excited to meet with Frank Diepen of BMW Mottorad while I was in town. He gave me a personal tour of BMW Headquarters and the BMW museum. We had lunch and talked about bikes, travel, and what it means to "Make life a ride." If you're a GS rider you've probably seen Frank's work, he's responsible for marketing the GS line of bikes. Here's one of my favorite videos his team created.
Rita!
Another good friend of mine, Rita, just happened to be flying into Munich for business while I was in town. We didn't plan it, it was just serendipitous. Jo introduced me to Rita years ago, along with a few other friends that we no-so-secretly call "the hotties." Rita and I only had a few hours to spend together, but it was great to catch up.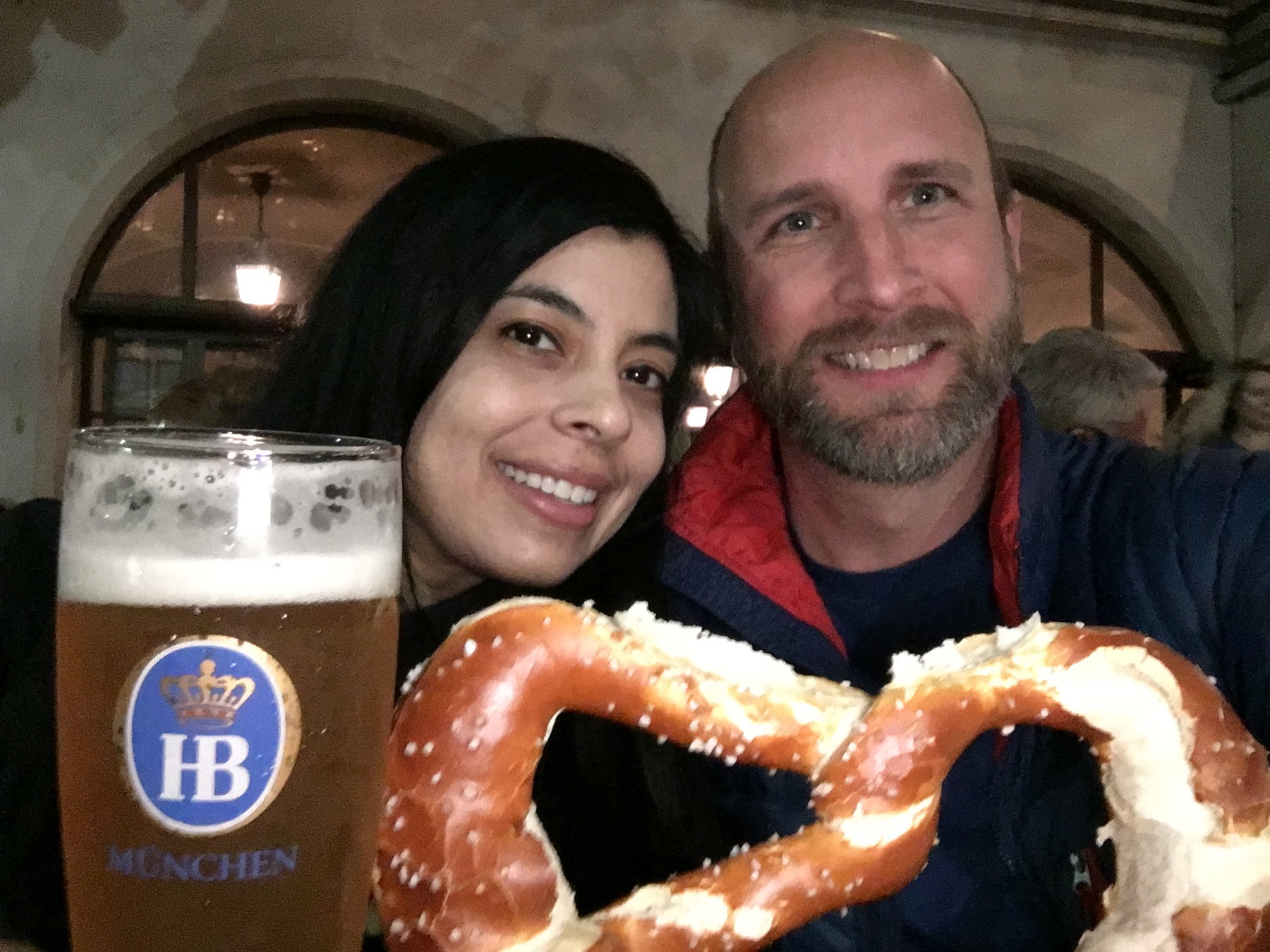 The last time I'd been able to spend time with Rita was when we were all in India for Jo and Niranjan's wedding. These beautiful women are some of my favorite people.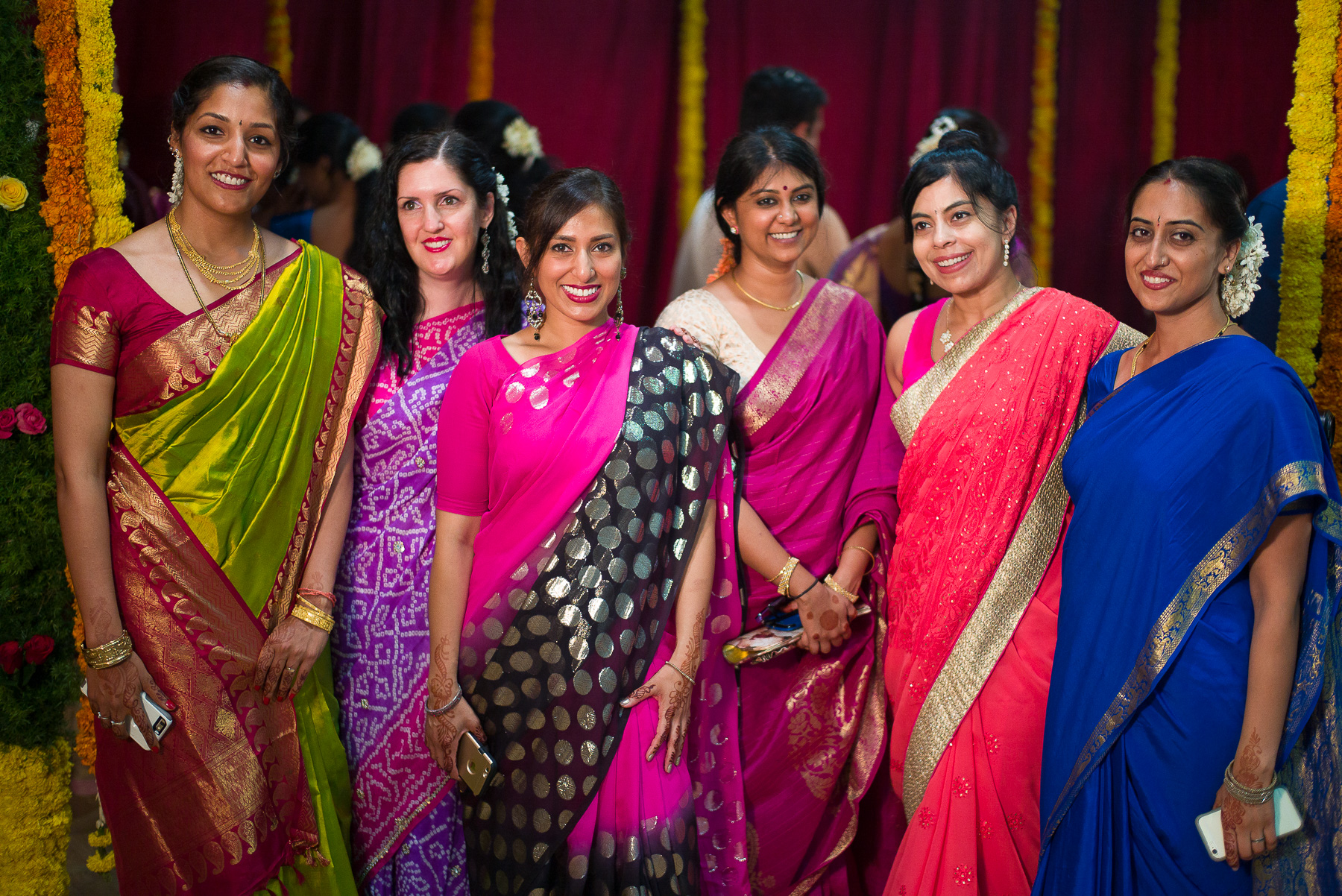 Prague
Munich to Prague is just a short ride, and I didn't want to miss seeing my friends, Thanos and Andrea. I met them the last time I was in Europe and we've stayed in touch ever since.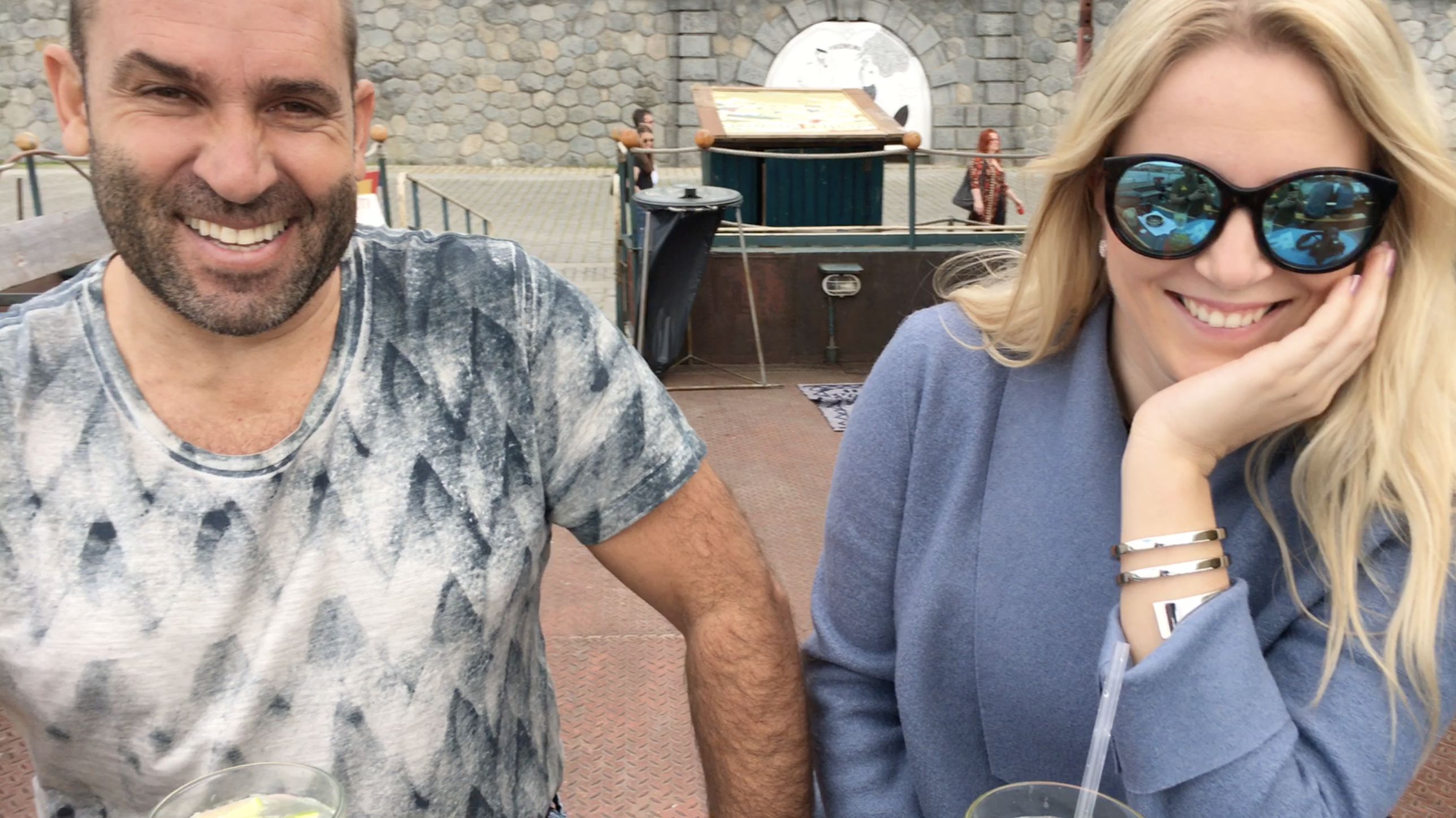 I stayed with my friends for a few days. We drank Slivovice (that was a fun night!), explored the city, and Thanos helped me film a few episodes of Exploring Photography.
Pannier Fix
My right pannier had been bent in Africa during my many crashes in Tanzania. Although my bike had been to a few shops after the London crash, none of them were able to fix my pannier. Thanos and I decided to take matters into our own hands. I'd seen Touratech repair my pannier when I was in Peru, it didn't look so hard.
First we removed all the hardware from the case. Then I used a heavy hammer to beat the aluminum back into shape, you just have to make sure you have a flat surface under the pannier, wood works best, that keeps things from getting too beat up. Then we sealed everything with silicone gel and reattached the mounting hardware. It's easy and quick!
Nuremberg
I made a quick stop in Nuremberg while riding from Prague back to Frankfurt. I'm a bit of a history buff and wanted to see where the Nazi rallies happened, and the congress hall and other sites. I was only in town for a day, so I didn't get to everything. A longer visit to Nuremberg is on my bucket list for my next trip to Europe.
Copenhagen
I returned to Frankfurt after Nuremberg so I could check in on the status of my Russian visa. The consulate told me I had a few days before I was needed, so I decided to make a mad dash up to Denmark to see my friends Simone and Anna. We became friends while sailing from Panama to Colombia and I really wanted to see them before I left Europe.
Simone and I had a good laugh remembering our mad dash across Panama to retrieve her lost passport. We all enjoyed beers and caught up on what we'd all done in the year since we'd seen each other. I was only able to stay in Copenhagen for two nights, but it was worth the trip to see my friends again.
Frankfurt and Russian Visa
Back in Frankfurt I learned that I finally had all the documentation and papers I needed to begin to apply for my Russian visa. It had taken weeks to get that far, and now I had to surrender my passport while they processed everything. That mean no traveling for a few weeks while they did their work.
I still had a few things to fix on the bike, luckily there is a great bike shop called Louis MEGAShop in Darmstad, just south of Frankfurt. I was able to get all of the last bits I needed to get the bike in shape for Russia and Asia.
In addition to replacing my old corroded accessory port, I was also able to get all the parts needed to record my voice while shooting video on the bike. Since upgrading to the GoPro Hero 5 I haven't had voice recording abilities. But now I have a new solution, and some new camera angles as well.
Onward to Japan!
After weeks of waiting I finally had my Russian visa. There were a few more stops to make in Europe, but I was happy to be leaving Frankfurt and heading east, across Austria, Hungary, Romania, Ukraine, and Russia. Once I hit the east coast of Russia I'll take a ferry to Japan and continue the trip.
And that's what I'll write about in the next post…