Hello America! I have good news, in 2019 I'll be riding across the USA with my good friend, Alicia Sornosa.
We're still hammering out all of the dates and details, but we wanted to let you know as early as possible so you can help us plan. That's right, we'd like your help.
Who is Alicia Sornosa?
Journalist, traveler, biker, and writer. 

I'm Alicia Sornosa, and I'm passionate about motorsports, snowboarding, sailing, and everything that has a combustion engine or is a risky sport.

In October 2013 I returned to Spain after having traveled with my motorcycle to five continents and crowning myself as the only European and Spanish-speaking woman of this century to have traveled the world with her motorcycle.


Alicia Sornosa
Read about Alicia's travels on her website: AliciaSornosa.com and my past entries about meeting the Spanish Amigos.
Surprise Guests
There are a few other riders from around the world that are planning to join us if possible (ahem, Polo Arnaiz). Getting everyone from all over the world in the same place at the same time is a challenge, once we've confirmed who and when I'll post updates.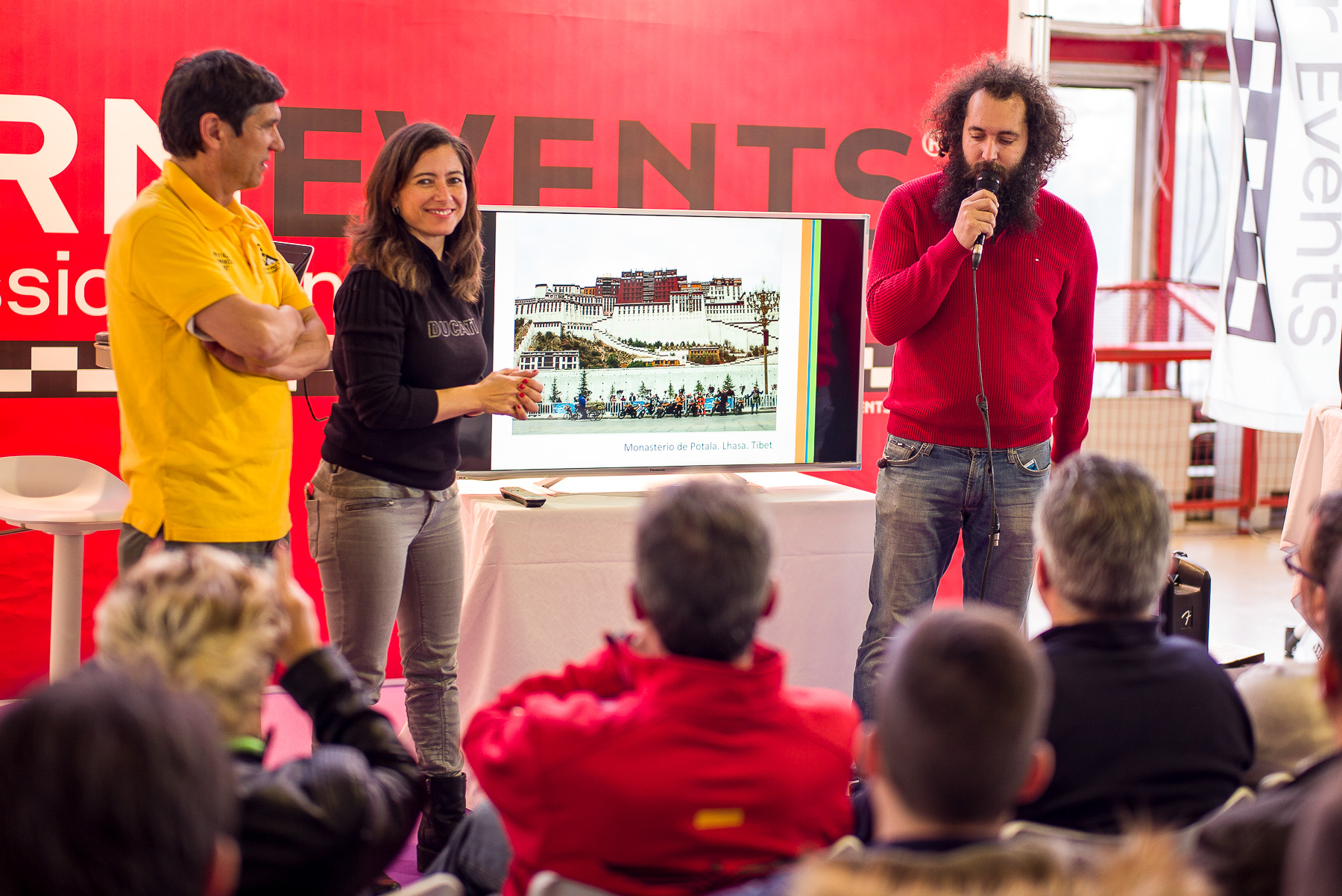 We Need Your Help
We'll be in the United States spring and summer of 2019. We'll be covering as much territory as we can while we're there. We'd also love to meet with you and your group.
Maybe it's a formal event where we share our passion for bikes and travel, or perhaps it's a fun night of sharing stories and drinking beer. Maybe you'd like to join us for a few days of riding and sightseeing.
We're looking for:
Travel groups

Motorcycle clubs
Photography clubs
Outdoor/camping groups
Travel or bike expos.
Let us Know Now!
We're in the active planning stages. We're prepping our routes, setting our agenda, and scribbling locations and dates in our calendar. The sooner we know that you'd like to join in on the fun, the better our chances of making it happen.
If this sounds like you, then leave a comment and give us some info:
Are you an individual or an organization
Do you want to join as an attendee or sponsor/host an event?

Sponsors/hosts – tell us about your event or idea.

Where are you located (this is sort of important)
Once we have your information we can see if it's a fit and move forward.