Before heading out for my big adventure I talked to every experienced rider I could find. I got a lot of great advice about gear, packing, and preparing the bike. One thing they all told me to do was a "shakedown ride".
A shakedown ride is just a simple test. You load the bike just as you would for a round-the-world ride and then take a trip close to home. That will allow you to make sure you've packed everything you need, that all your gear is working, and that even helps you learn what you don't need. If something isn't right it's an easy fix since home is just a day or two away.
The other thing I heard from all of the riders who'd done a similar journey was to replace the suspension. This was a reoccurring theme; do a test ride, replace the suspension. Although the stock BMW suspension is pretty good, it's not really designed to handle the excess weight in extreme terrain over long periods of time.
Although I'd installed all the Touratech extras on my bike I didn't feel I had the experience (or the tools) to do a proper suspension install. I wasn't even sure which suspension to buy. So I did some more research and finally decided to buy the Touratech Extreme shocks (cool video here). Once that was decided I talked to Touratech and they recommended talking to Alex of Alyxmoto about the install.
Alex is a master mechanic with over 25 years of experience. He specializes in getting big bikes ready for long haul adventures. He regularly works on the Globeriders fleet and even helped Simon and Lisa Thomas of 2ridetheworld with a speedy overhaul of both of their bikes. I'm not sure there's a more qualified mechanic than Alex.
I decided to combine my shakedown ride with a new suspension install. I would ride from Phoenix, AZ over to the west coast and up to Seattle. In Seattle I would be able to get some last minute gear and advice from Touratech and then head over to see Alex for my suspension install.
The ride would allow me to test everything. Heat, cold, rain, mountain passes, and more. I'd also be able to see a lot of good friends along the way. I packed my panniers and headed out.
The ride up the coast was a breeze. More accurately a gust. The wind gusts north of Los Angeles were just crazy, I was being blown all over the place. There were a few days without wind on the way up, but things would change drastically on the return trip.
I discovered that my new Touratech Aventuro helmet doesn't do well in gusty wind. Although the helmet fits snugly on my head it twists and lifts and fights with the wind. I'll be making modifications to the interior padding of the helmet to see if I can keep the hemet from twisting around on my head, if not, I'll be replacing the helmet. It's so distracting and fatiguing that I think it's dangerous. I've always owned Arai helmets and so far the Aventuro doesn't measure up.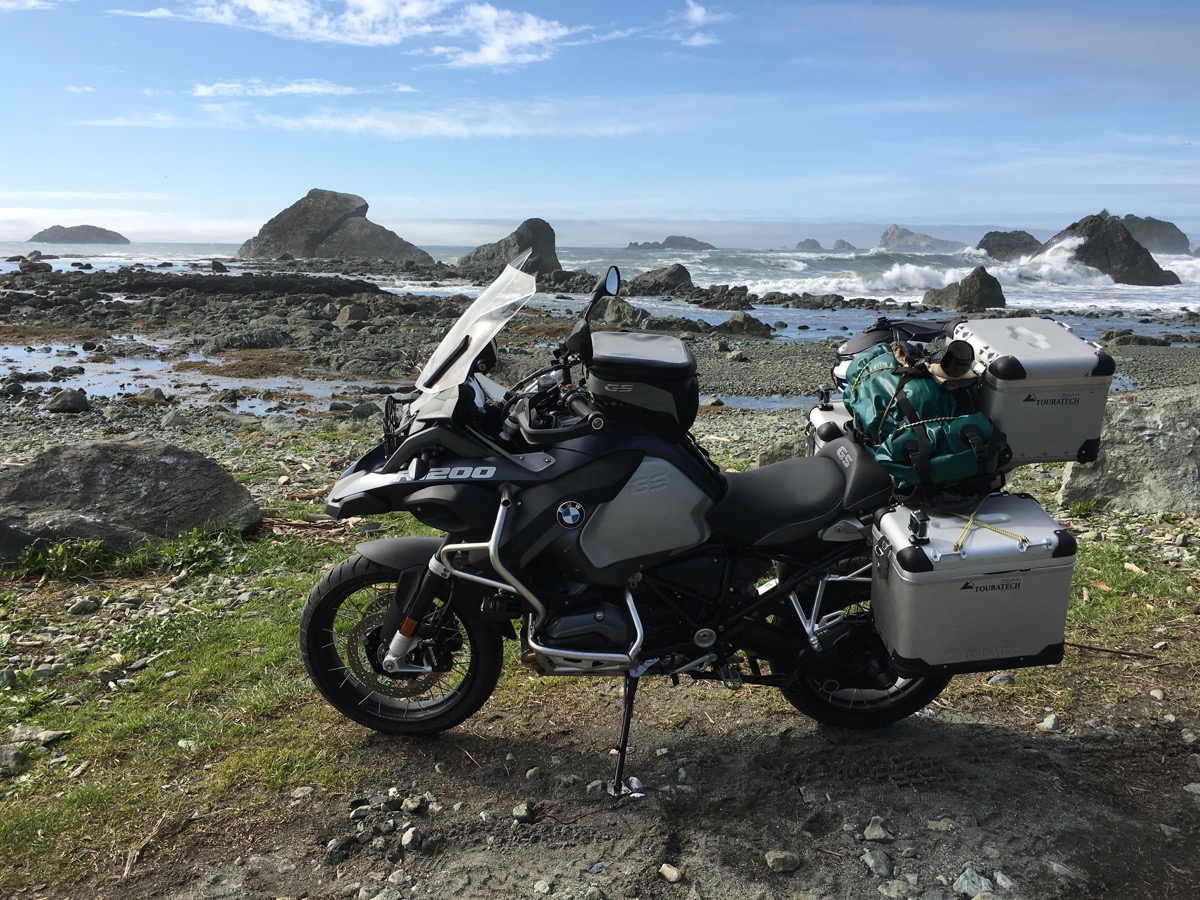 When the wind did calm down the ride was just fantastic. I enjoyed the Pacific Ocean views and was even able to stop in my old high school town of Crescent City for a few hours of reminiscing. I also got to spend time with my dogs in Eugene (and see Norm and Karen who adopted them when I left the USA).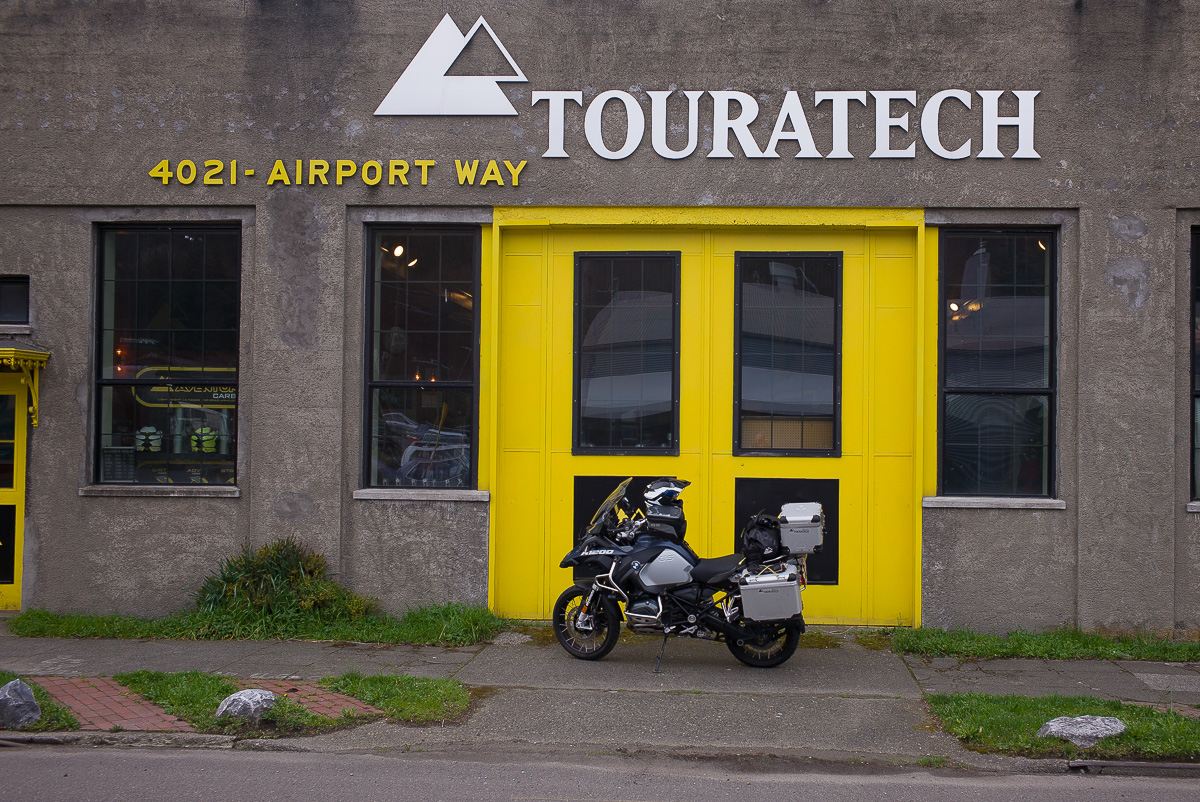 Once I arrived in Seattle I headed over to Touratech to get the last bits of gear I needed; a waterproof duffle bag, an adjustable rear brake pedal, some hand guard spoilers, and some gloves to replace my 12 year old Held gloves.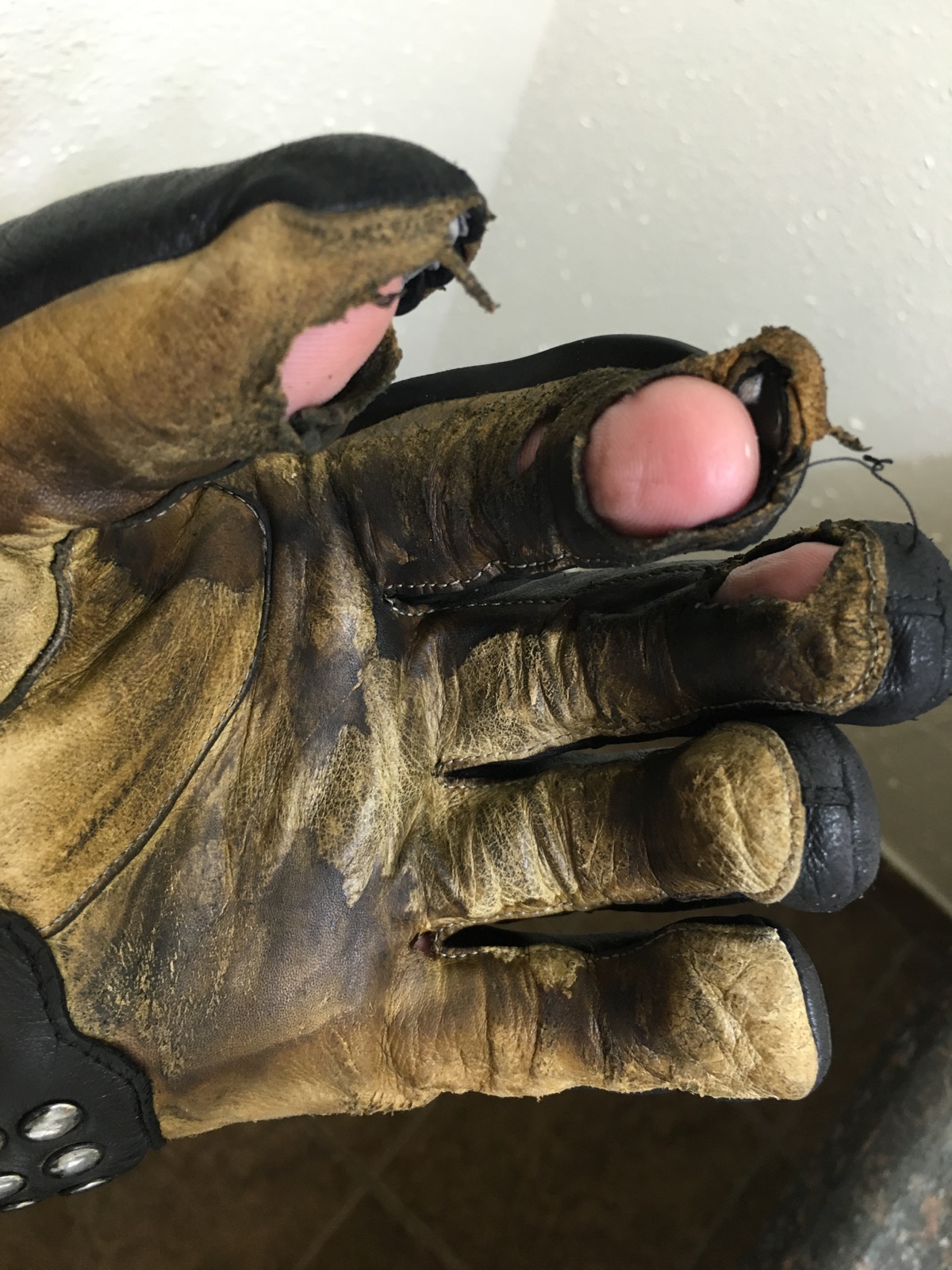 When I showed Eric at Touratech my old gloves he told me I shouldn't even consider anything but Held gloves, "They're the best, you won't be happy with anything else." Unfortunately nobody had Held in stock so I bought some Klim Induction gloves. They fit like oven mitts and are probably the worst gloves I've ever owned. I'll be replacing them as soon as possible. Eric was right.
Early the next day I headed over to Alyxmoto where Alex installed the new suspension and extra bits. He even added an additional electrical outlet just under the seat so I have better access for my heated vest.
Oh yes, I have a heated vest and I swear by it. On the way back I experienced temperatures just above freezing and my vest was the only thing keeping me on the road. If you ride in the cold your body will send blood to your core to keep you warm and that can make you a groggy rider. So not only is a heated vest a luxury I think it's also a key safety item for cold weather riding.
Alex also took the time to inspect the entire bike and show me some basics for keeping everything running smoothly. He set up the suspension and showed me how to make any adjustments down the road. It was 100% worth the trip to meet Alex and have him make sure the bike was set up properly.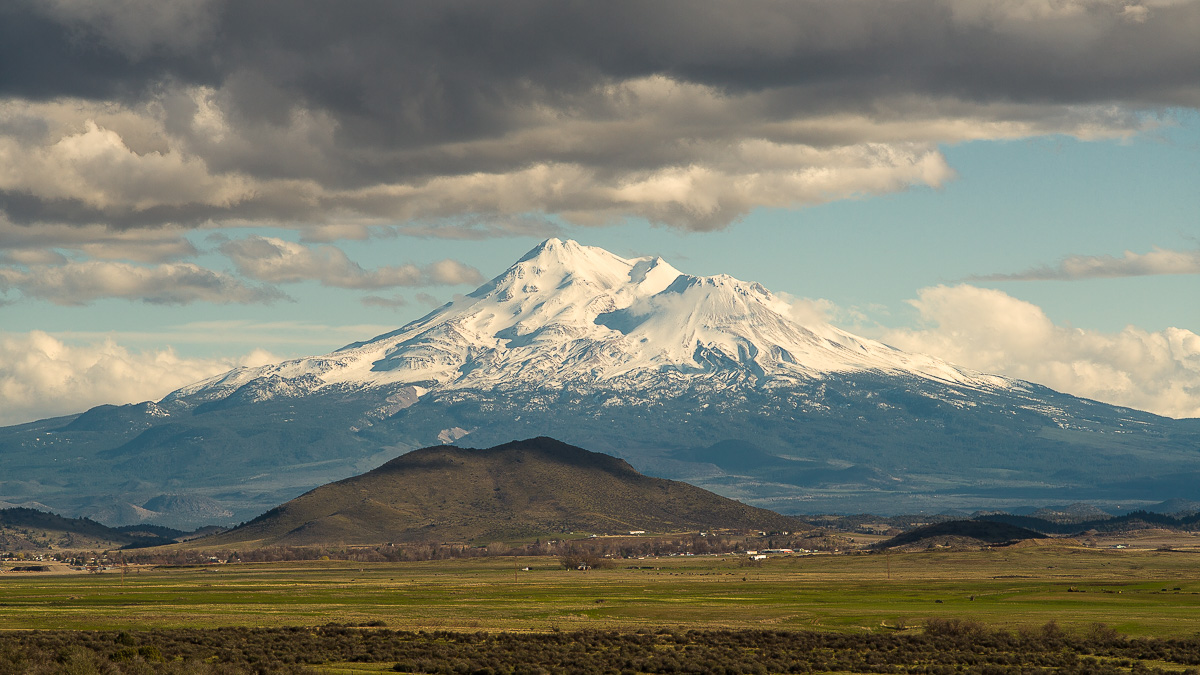 On the way back to Phoenix things got pretty nasty. A "pineapple express" storm rolled in to the west coast. Moisture from Hawaii created high winds and days of rain. Most all of my waterproof gear worked. The Zega Pro panniers worked perfectly but my (very expensive) Klim pants were a disaster.
When I bought my Klim gear from RideNow in Phoenix I wasn't sure how everything was supposed to fit. I asked for help with the fitting and walked out of the store thinking things were right. The pants and jacket cost just under $2,000.
After a couple of days of riding I realized the pants and jacket were too large, so I went back to RideNow to exchange them. Unfortunately they wouldn't because I'd already used them. No amount of discussion would change that fact. So now I'm stuck with a $2,000 riding suit that just doesn't fit. It's a huge disappointment. I'm disappointed in the gear but mostly in the fact that RideNow had such horrible customer service.
I'm positive the issue with the pants are that they are just too big, somehow they are letting in water. I'm dry for about the first 45 minutes of riding and then I'm soaked. I'll keep the pants for the first part of the journey but will have to replace them soon. Lesson learned. Riding pants should fit tight.
I eventually made it back to Phoenix and spent a couple more days making minor adjustments to my luggage and then realized it was time to go.
The shakedown ride was absolutely worth it. It gave me a chance to get to know the bike and my gear. I learned that almost everything worked perfectly but I still need to get my riding gear sorted out. Once I save enough money I'll get right on that.
For more information about Alex head over to his website: www.alyxmoto.com